Cancun is widely regarded as a haven for adrenaline junkies, looking to take to the water to let off some steam in the most awesome of ways. There are a number of different providers of water sports and water activities within Cancun and the surrounding areas that may suit different types of people, just as they may suit different interests, requirements, and accessibility arrangements.
Whatever you're looking for, having the information on hand, as you do here, is a great way of saving time as you look to get the most out of your vacation to Mexico, especially in terms of what you're going to do for fun.
Snorkeling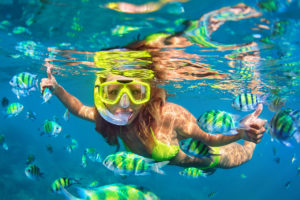 More aimed at those who like things to move at a little less than breakneck speed, snorkeling can be an activity for the whole family to take part in and Cancun is the perfect location for you to try it for the first time. Whether you're experienced in snorkeling or if it's your first ever time, there are facilities throughout Cancun for all abilities and all ages.
Looking beneath the waves at the tropical fish darting about in the currents and the sea bed can give you a different perspective on life, not just on Mexico. The serenity that you'll find just below the surface is a stark contrast to the craziness that unfolds all around you with some of the water activities you can take part in during your visit to Cancun.
Speed Boating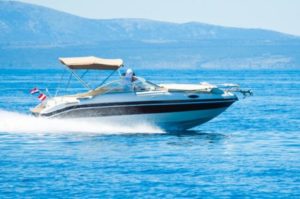 Many of the water activity providers in Cancun provide the rental of speedboats for private use. There are some more reputable companies which will charter boats for you, while there will, of course, be bad apples looking to make money quickly by ignoring the licensing laws and paying no heed whatsoever to health and safety. It all depends on how much of a risk taker you are and whether or not you're feeling particularly sensible on the day of your visit, but either way, there can be no denying the thrill of traveling over the water at exhilarating speeds.
Speed boating is definitely not for the faint-hearted, but it is surprisingly within the budgets of a lot of tourists. A good way to save money is to shop in advance, before traveling to Cancun even, as there are some excellent early bird deals online. This is also a good way to ensure you are soliciting a reputable and safe provider if, of course, that's the path you've chosen.
Whale Shark Encounter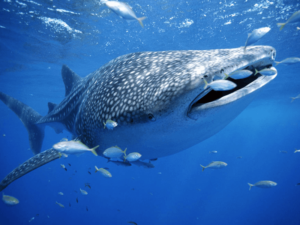 Some of the wildlife that lies off the coast of Mexico is breathtaking, and a visit to Cancun can enable you and the whole family to get up close and personal with some of the biggest creatures around. A whale shark encounter from Cancun can be arranged in a number of different ways. The most popular encounter is one which sees a chartered boat head out into the ocean to known whale shark locations. It doesn't take long at all before these gentle giants start to appear from the depths and pose for photos.
For those out there who are altogether a little more daring, there is the possibility to arrange to swim with the whale sharks, although this opportunity and experience will set you back more money than simply a sightseeing voyage. People who have made the decision to take a plunge with the whale sharks would unanimously agree that it is as frightening and thrilling as it is enchanting and humbling, and well worth the extra money spent.
In an age where we seem to move further and further away from the natural world unless we visit it in tanks and in cages, these wild encounters can be a breath of fresh air and a vehicle for re-engaging people with the natural world around them.
Jet Ski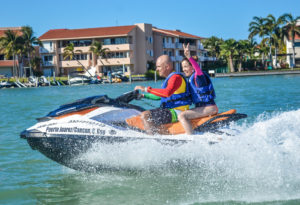 >
With just a short few minutes of safety training, virtually anybody could be taking a jet ski out into the bay from Cancun. It may seem like just a bit of fun but it is always a good idea to steer on the side of safety and precaution, as opposed to throwing caution to the wind, given that jet skis have some serious power for their size, and can be dangerous in the wrong hands. When used properly and driven safely, a morning or an afternoon spent out on jet skis can be so much fun and it really is worth doing. Freebie insider tip: Some of the resorts will even let you sign out their jet-skis all you want in hour slots if you check out a timeshare presentation offer with them by only taking a 2-hour tour of the property one time during your stay which you'll probably do anyway. Otherwise, the prices for renting jet skis vary hugely from vendor to vendor, and so shopping around or booking in advance is highly advisable.
Parasailing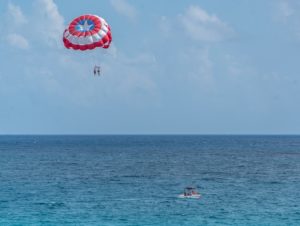 If you haven't been scarred for life and put off parasailing by the second film in the Jurassic Park series, this water activity might be for you. While snorkeling takes you down below the water's surface, parasailing lifts you high into the air, giving you a bird's eye view of the people and creatures below you on the beach and in the tide.
Parasailing is not for the faint-hearted but it is regarded as being extremely safe to do. For people who may feel a little nervous at the thought of being gusted up into the sky while being dragged along by a speedboat, there's always the option of doing the activity with a friend. Sharing an experience like this can make it even more memorable.
Safety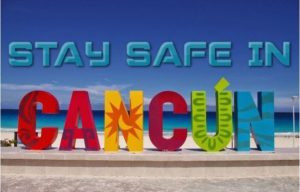 As with any water-based activity, anywhere in the world, there is at least some risk with water activities in Cancun. That being said the more research you do into who the best companies are to use, and what safety precautions you can take yourself beforehand, the safer and ultimately more enjoyable your trip and your activities will be.
If you're the sort of person who worries excessively over the 'hows' and the 'what ifs' then Cancun water activities might not be for you. If, however, you fancy a little excitement in your life, perhaps a speed boat trip or a snorkeling adventure is just what you need on your vacation to Cancun. The water activity industry is absolutely booming in Cancun, and so whichever activity you decide to do, you won't be alone in deciding to give it a try.
No matter what you decide or plan to do in Cancun, you'll always want a nice resort and a luxurious Suite to come back to bed to and rest up in for the next fun-filled day of activities. But of course, who wants to pay full price, or worse, overpay? Ugh. Nobody and no way. So Stay Promo has you covered. We've got the top Resorts In Cancun at about 80% off today. It's kind of a big-deal Flash Sale, so it's a quick run and it's over at Midnight or until rooms fill up, whichever comes first. Hope you get in on time and we'll see you in Cancun. Enjoy.