There are so many places to go and things to do in Playa Del Carmen that you really don't need to spend too much time searching for it. It's all right there on your doorstep if you want it, everything from swimming in cenotes to fine dining on the beach front. If you look a little deeper beneath the surface though, there's a good chance to might just discover some of the Playa Del Carmen hidden gems that there are to find, and it would be fair to say that this place has more than a just a few of those.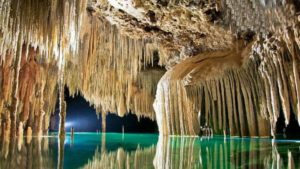 Rio Secreto
A newly discovered underground river, Rio Secreto is the new pride of all Mexico. This place truly has to be seen to be believed and it is true that very few places in the world are able to boast such a magnificent feature as this. The conditions permit tourists to venture underground and bear witness to the extraordinary beauty of this underground river.
Rio Secreto is a once in a lifetime journey into an incredibly unusual and unique system of underground waterways and ancient caves and caverns. Rio Secreto reveals the unusual and impressive interaction of the hands time within the deep depths of our planet.
This is an experience that will live long in the memories of all who take part and it is a hidden gem in the truest sense, as it is deep underground, waiting for you to discover it, so what are you waiting for?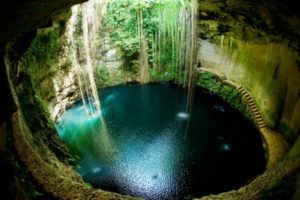 Cenote Chaak Tun
This is one of the least explored cenotes in this part of the world, partly because it is in close proximity to some of the better-known cenotes in the whole of Mexico. This said, there are some things about Cenote Chaak Tun which highlight it as a place that is worth the visit and somewhere that all of the family will love to come. They'll surely remember it forever.
One of the positives about this hidden gem is the fact that it is considerably cheaper to gain access to than others like it. It won't cost anywhere near as much for a family ticket or even a tour as you would expect to pay in some of the more popular cenotes.
The main thing to highlight about this attraction is that it doesn't seem to have jumped on the bandwagon of extortionate add on charges for visitors.
In many cenotes, taking your own personal cameras is not allowed, and if you want a keepsake photograph of the day, you have to purchase it from the tour guide. In this cenote, there is no such rule and you can snap away happily, just so long as you're prepared to risk dropping your camera or your phone into the deep pools of water.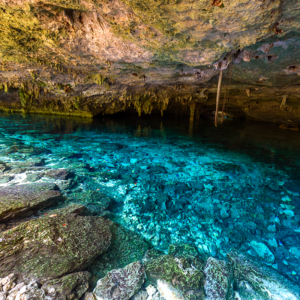 Chikin Ha
If you're looking for cenotes, as well as zip lines and even a bit of rappelling, then Chikin Ha can offer you all of these and more. There are a couple of cenotes that you have to walk into but you are not permitted to swim in, while the largest open cenote is available for people to snorkel in. There is another beautiful cenote with an open entrance, where you are encouraged to snorkel into a cave and one more with a twenty-foot rappel into the cave.
With three zip lines of different heights, including one very tall one, this cenote is a great choice for thrillseekers and big kids alike. Everything is laid out mostly together and certainly within easy walking distance of each other. Being a hidden gem as this is, you can expect this cenote to be a lot less crowded than many others are.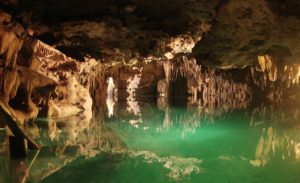 Cavernas Chaaktun
If you're looking for something to do for half a day, then this hidden gem for you. The caverns at Chaaktun could be just the ticket you're looking for. You'll likely be part of a group of people from all over the world, such is the eclectic groups of people who visit here, and until you've seen this natural wonder with your own eyes, you simply won't believe that it's even there.
The tour guides will amaze you with their local knowledge, as well as with their love of a good story, which is evident as they share the mythology and legend that surrounds the place. The history of the Chaaktun is interesting enough, and when you combine that with the experience of actually being there, this becomes something that you simply have to try for yourself.
For an authentic and fun excursion into one of Playa Del Carmen's best-kept secrets, you can do a lot worse than by choosing these caverns and a tour of them to keep you and the whole family interested.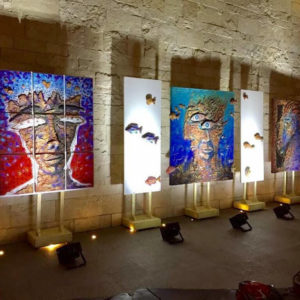 Gaston Charo Art Gallery Playa Del Carmen
This neat little art gallery in La Quinta Avenida, Playa del Carmen has been open to the public for a little over 9 years now. It sprung up from the need of giving tourists vital access to the city's rich art and cultural life, which is not always accessible on the surface. What began life as Gastón Charó's personal studio has evolved into an incredible place where art and all that comes with it, from sculptures to paintings to photographs and jewelry are shown off.
This gallery is the ideal expression of the universal language of art that reaches much further than the Mexico borders. A trip to the Gastón Charó Art Gallery is one that very few people will ever forget. The beauty of the exhibitions found there and the warmth of the welcome that visitors receive is second to none.
Souvenirs are also available, of course, as well as original pieces of artwork, but if your budget won't stretch to a masterpiece, this hidden gem is still worth hunting out, as it gives visitors a different perspective of the place they are visiting. It can provide people who may be unfamiliar with the location the opportunity to see Playa Del Carmen through the eyes of an artist. The artists, you will see, knows the place very well indeed.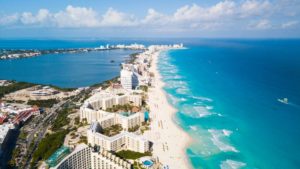 Get To Cancun And Discover Your Own Gems
Cancun is such an amazing place and has so many historical sights and attractions to offer travelers. It's no wonder that it's at the top of the most popular travel destination year after year. Cancun is definitely a destination to visit if you're looking for somewhere warm and beachy to vacation to where the culture, history, (and booze) flow freely. Get up to 80% off here for Cancun timeshare promotions with meals and drinks included with StayPromo.com, the site you're currently visiting.