Mother's Day is a special holiday, celebrated in Canada and the United States every May, on the second Sunday. Many women look forward to it every year as it's usually results in a nice leisurely day off. It is a day to pay tribute to our moms and the best time to show how much we appreciate them for molding us to become the person we have grown into.
You may be looking for a way to show your love and affection to your mom right now, which is probably how you arrived at this site. Well never fear! We've done the research for you.
Here is a list of a few ways you can treat them with special gifts on that very special day in Orlando. Orlando offers such a medley of activities, so it's a great place to spoil them.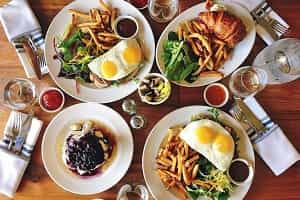 Take Her Out For A Delightful Brunch
Start your day of celebration with a brunch. This day should be full of excitement, so you shouldn't go along with an empty stomach. Mom has fed you many times in your life, so on Mother's Day, she deserves a special meal catered for her, so how about a brunch? There are many Orlando restaurants that offer a great Mother's Day Brunch, but here are the top picks we've found: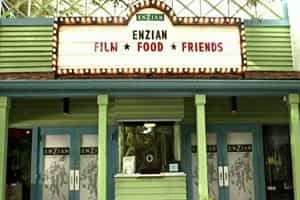 Enzian Theater
If your Mom loves sitting and taking time to watch a film, take her Enzian Theater! Enjoy the special screening of a classic film while having a delectable brunch buffet. You can come just the two of you or bring the whole family on its Annual Mother's Day Celebration. Brunch will be served from 11:00 AM and soon after, the film will begin.
Film and Brunch ticket costs $40 per person, although kids aged 6-14 years old get a price break. A ticket for them only costs $25. If this is something your mom (or wife) will guaranteed love, you can even go a step further and reserve a VIP table for 2 for $120 or 4 for $240. If you have siblings we'd recommend you all chip in on the cost.
The Enzian Theater is located at 1300 Orlando Ave. Maitland, FL 32751. You can call (407) 629-0054 for inquiries and reservations.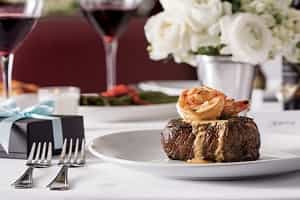 Flemings Prime Steakhouse & Wine Bar
Flemings Prime Steakhouse & Wine Bar serves a special three-course brunch menu on Mother's Day. You can enjoy innovative favorites for only $36.95 per head. If you have a child with you under 12 years old, the restaurant offers the three-course brunch menu for just $17.95. Also, every Mom will be receiving a $25 dining card that they can use for their next dine in. What a great deal!
The meal begins with your choice of appetizer. You can choose from modern Caesar salad, fresh seasonal fruits, or Lobster Bisque. After that, you will get to choose your entree. Choices includes delicious powdered sugar baked brioche French toast with a walnut crisp or prime rib with a trio of sauces. This is followed by dessert of her choice.
Flemings Prime Steakhouse & Wine Bar is located at 933 Orlando Ave. Winter Park, FL 32789. You can call (407) 699-9463 for inquiries and reservations.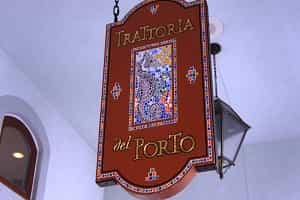 Trattoria del Porto at Portofino Bay Hotel
Trattoria del Porto offers brunch with an Italian buffet with champagne on Mother's day. They serve from 10:00 AM to 4:00 PM. You can enjoy a brunch with a variety of options possibly including roasted prime beef, a rack of lamb, omelettes, pastries, and crepes made to order.
Your Mom may also receive a basil plant to take home, a $20 gift card, or a Mandara Spa gift. For adults, it will cost about $50 per adult and around $25 for children ages 4-12.
The restaurant is inside the Loews Portofino Bay Hotel at Universal Orlando, which is located at 5601 Universal Blvd. Orlando, FL 32819. You can call (407) 503-3463 for inquiries and reservations.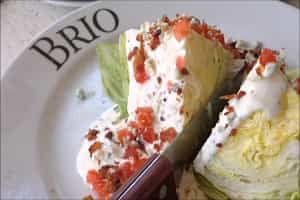 Brio Tuscan Grille
Let your Mom enjoy Brio Tuscan Grille's signature favorites on Mother's Day. They serve a special brunch buffet in celebration of the holiday. Experience an extremely relaxing setting and great service to make her Mother's Day a memorable one.
The Mother's Day special Brunch menu is available all week long, so there's no excuse for not being able to set aside an hour or two to treat her out. Brunch menu includes a wide selections including a ham & biscuit benedict, shrimp & grits, fresh berries & cream French toast, surf & turf, gorgonzola crusted lamb chops, center cut filet, Sicilian omelette, frittata al forno and more.
The Brio Tuscan Grille is inside the Mall at Millenia and is located at 4200 Conroy Rd. Orlando, FL 32839. You can call (407) 351-8909 for inquiries and reservations.
Obviously these are just suggestions. It doesn't matter where you guys decide to dine; just spending some time with her family (and not having to do the dishes afterward) will be enough to keep her smiling all day.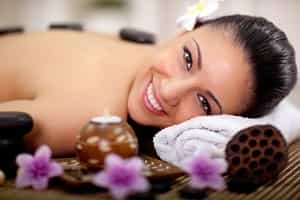 Let her Indulge in a SPA
All day your mom (or your wife) is busy doing the household chores, preparing your food and getting everything ready for you. It's only right to treat her to a spa day every now and then, and what better day to do it than Mother's Day? Let her enjoy a much needed massage and other amenities of the spa. We recommend Studio G Salon & Spa and let her get a true relaxing reTREAT with their Mother's Day Package. There are a few different packages to choose from.
Studio G Salon Spa Mother's Day special package includes many options like whirlpool tubs, saunas, sparkling pools and a relaxation room.
For those soon-to-be-moms they even offer a Mommy to Be Package. This would surely be a surprise treat. This includes a 50-Minute Mother To Be massage along with a signature pedicure.
You could also opt for the Queen for a Day Package, which include a 50-minute Himalayan salt stone massage and an express facial. The She's Worth It Package includes a signature fitness facial, an express massage and a classic vinylux pedicure. Then there's the Us Time Package for Two. This allows you to join in on the fun, and is probably the most cost effective option. It allows you and your Mom (or wife) to get a chance to enjoy a signature revitalizing manicure and express massage.
Then There's The Inevitable Shopping Spree
Take you mom out on the town for a good old-fashioned shopping spree. Shopping is one of the best ways to bond with Moms (and wives) and you will have the unique opportunity to buy something for her that you know she wants and will use and appreciate. But where to go is the question. There are a ton of Orlando outlet stores and malls scattered around the city. The largest of them all is the Florida Mall. It has over 250 stores and welcomes around 20 million visitors every year! This is the biggest and the most known place to shop in Orlando.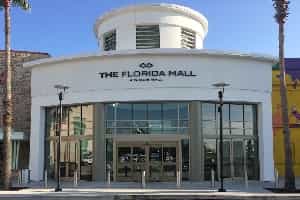 With over 2 million square feet of shopping you can find everything that you are looking for. From fashion stores, home decor, luxury designer brands, electronics, accessories, health and beauty and much more. You name it and the Florida Mall has it. A couple of the biggest highlights at the Florida Mall, and a great place to start your spree, is the Macy's Department Store, Victoria's Secret, and Zara.
After a long stroll around the mall you may start to get hungry again. You can dine in at the Florida Mall. They have the California Pizza Kitchen, Hocca Bar, Starbucks, Taco Bell, Auntie Anne's, Rocky Mountain Chocolate Factory, Shake Shack, and a lot more. We Highly Recommend indulging in a treat from Churromania. Forget the diet and go for the BigMania covered in Dulce de Leche or Nutella. Either way you go, you can find and enjoy a wide selection of dishes in the 105,000 square foot dining pavilion.
There are other facilities and amenities at the Florida Mall such as valet parking, foreign currency exchange services, taxi stands, an indoor playground, free Wi-Fi throughout, and a seasonal shuttle service. They also host a wide variety of sales and promotional events throughout the year.
The Florida Mall is located at 8001 S Orange Blossom Trl. Orlando, FL 32809. The mall is typically open Monday through Friday from 10:00 AM to 9:00 pm, Saturday from 10:00 AM to 10:00 PM, and Sunday from 11:00 AM to 8:00 PM. For inquiries you can contact them at (407) 851-6255.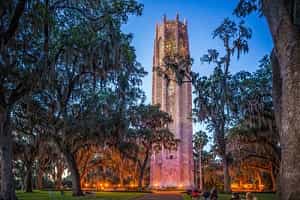 Take Her Somewhere As Blooming As She Is
For one last idea, your Mom may absolutely love the idea of spending time with you surrounded by sun light and hundreds of blooming flowers. Instead of giving her a bouquet, why not give her the entire garden? At the Bok Tower Gardens, the admission is free for Moms on Mother's Day!
You can enjoy live concerts at 1:00 PM and 3:00 PM and there is a special menu served at the onsite Blue Palmetto Cafe. You can also shop at their huge plant sale, so you could pick up something nice for your mom. Bok Tower Garden is open daily 8:00 AM to 6:00 PM and is located at 1151 Tower Blvd. Lake Wales, FL 33853. For inquiries you can contact them at (863) 676-1408.
HAPPY MOTHER'S DAY FROM STAYPROMO.COM!