The first date is one of the most crucial events in a relationship. You will either make it or break it, so to speak. Luckily, when it comes to Orlando, there are so many great places to go for your first outing that it's pretty difficult to mess it up.
We've covered a few different scenarios here for you, so you will want to figure out what type of date you're looking for and go from there. It is also best to ask a little about your partner's interest before planning that way you can make sure that you will both have a great time.
Picking the best time of day and the perfect activities is also very important. Here are some tips and ideas of what you can do together to try to find out if it's meant to be.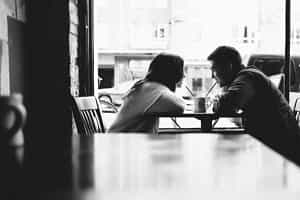 Orlando Day Date Idea
For adventurers, you can start at The Escape Game Orlando for a fun-filled, action-packed 60-minute adventure. You can find this attraction at 8145 International Dr. #511 Orlando, FL 32819. There's complimentary parking located in the parking lot in the back of the building.
The way this game works is you and your party will start out inside a themed room. You couple be part of an art heist or have to escape from prison. There are a few different options, so you and your date can pick whichever one you'd enjoy the most. You will have 1 hour to search for clues, solve mini-puzzles, and finish your mission, which is to "escape" in time. It is a fun, thrilling, and engaging activity for you and your date and it's a great way to get the adrenaline pumping. This will also give you a chance to see how well your date handles pressure and how well you two can work together.
Now, after spending all that time trying to escape, your stomach must have worked up quite an appetite. Maybe take an hour or two and check out Chuy's. This is a delicious Mexican restaurant, featuring the normal Mexican cuisine, as well as Southwestern, vegetarian friendly, as well as gluten free and vegan options, so it's a pretty safe restaurant for a first date. Now, if you are not into Mexican fare you can opt to enjoy a delectable steak at Longhorn Steakhouse. While this is a steakhouse, it does also have vegetarian friendly and gluten free options for those who are on special diet. Their steaks are always big and are always cooked to order.
After a hearty meal, we'd recommend heading out and getting some delicious ice cream. There's nothing better than the Cold Stone Creamery on a hot and humid Florida summer afternoon. They have a huge selection of ice cream flavors and you can add whatever toppings your heart desires, like Snickers, Twix, brownie pieces, and more.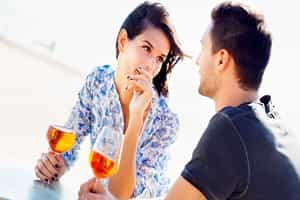 Another Orlando Day Date Idea
For a chill and relaxing date, maybe for an older couple, you can explore Winter Park. Start with the Winter Park Scenic Boat Tour, which a convenient and fun way to explore the chain of lakes in Winter Park. It includes a pontoon boat ride that lasts about an hour and a tour guide that will offer some unique fun facts about the area you're floating through.
You'll cruise along Lake Osceola, Lake Virginia, and Lake Maitland, navigating narrow canals between each lake while also seeing and learning about numerous estate homes, information on Rollins College, and even some great Winter Park history. The tour costs around $15 per person and they usually run hourly from 10am to 4pm. This is a great option for locals, too, since you'll probably learn a bunch of new information you didn't know previously about the area you have lived in for years.
When you start to feel like you need a little pick me up snack after the tour, you can head on over and grab some sweets at Peterbrooke Chocolatier of Winter Park. This is a small establishment, but don't let the size fool you. It's chock full of tasty treats like ice cream, shakes, truffles, marshmallows, boxed variety chocolates, popcorn, and more.
Pretty much everything here has some form of chocolate or another. There are chocolate covered pretzels, all sorts of berries, coffee beans, even jelly beans, you name it. Also, the chocolate comes in all sorts of shapes and forms. They have white chocolate, dark and milk chocolate, and you have even buy your date a Jami Shoo chocolate shoe (a play on the popular Jimmy Choo brand). If you want to test your dates adventurous side, you can even try chocolate pizza.
If you would rather keep things safe or mundane they also have your usual chocolate bars and even chocolate liqueur. Make sure to grab a bag of chocolate covered popcorn on your way out. This is a local favorite and bestseller and will keep you full for your next exploration.

Since the day is still long, you can continue your date at the Charles Hosmer Morse Museum of American Art. This art museum is home to a large collection of classic American art. They also have an exhibit featuring a huge collection of Tiffany glass, which will be a great spot to snap some photos with your date. Afterwards you can take a break and talk about your ideas in Central Park, not the one in New York City, but the Winter Park Local Central Park.
This place is a great spot for an afternoon walk or even a romantic picnic. You'll find a stage at one end, where they occasionally host outdoor movies, usually classics that are held on the second Thursday of each month. This event is called Popcorn Flick in the Park. On the other end there's a beautiful rose garden. This rose garden has walking paths which will provide a nice stroll atmosphere and maybe a chance for you to snag a beautiful flower for your date when they're not looking. There are also large trees, benches, and a picturesque fountain in between, which provide more beautiful backdrops for photos.
The date, unless it's going super splendid, may be close to wrapping up by now. So, we'd lastly recommend a late lunch at this point. The best place we've found in this area is a restaurant called 310 Park South. It's an upscale American bar and grill, and it's got an amazing selection and wide variety of food to choose from, so it won't be difficult for the both of you to find something delicious to eat and there are plenty of beverages to choose from, too.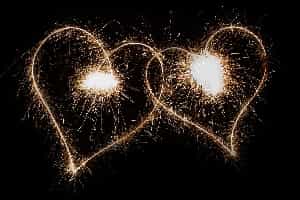 Orlando Date Night Idea
There's nothing like playing a game of mini golf on I-drive. There are many different venues to choose from. You can either try Congo River Golf, Gator Golf, Hollywood Drive-in Golf, Lost Taverns Adventure Golf, Pirate's Cove Adventure Golf, Volcano Island Mini Golf, and more. I know what you're thinking, mini golf is for kids, but that's just not true. Trust us, it's not just for kids anymore and it really does make for an awesome first date idea.
After a rousing and competitive (but not too competitive) game of mini-golf, you can keep the night going by grabbing an upscale dinner at California Grill Lounge. They have a pretty diverse menu and the food is exceptional, although a bit pricey. You will want to make reservations early since the best part of your night will be the romantic views and watching the Disney fireworks from the terrace, you will want to make sure to have a seat secured for the two of you.
If you are both into board games and video games you should visit The Cloak & Blaster after dinner. They offer nearly 500 tabletop games to play, but you are still welcome to bring your own favorite if they don't have it. They also have great food, if you get hungry, and a great drink selection.
There are other similar video game venues you could visit, too, like Joystick Retro Lounge and Arcade Bar for free-play arcade games, or if you're looking for something a bit cozier, another favorite arcade hangout is Player 1 Video Game Bar. It welcomes guests to free play a plethora of retro arcade games. Or grab a comfy couch seat and challenge each other on a variety of gaming consoles. Some may not offer food, but they all have selection of beers and mixed alcohols drinks.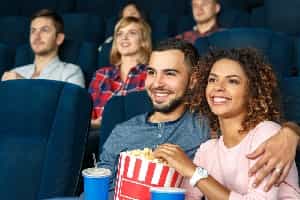 Another Orlando Date Night Idea
If you're looking to start your first date with a romantic bonding experience of trying new foods and wines, you will want to start off at Capa. Make reservations early, and if you plan your dinner time right you can end the meal with a dazzling Disney fireworks display on Capa's outdoor terraces.
If you're not trying to get stuck in all the Disney rigmarole, you can opt to have a dinner date downtown at DoveCote Restaurant. The ambiance in itself is breathtaking, refreshing and inspiring, but the food is even better. It's not too pricey, given the offering and the quality of the food and drinks.
Afterward you can go on a romantic swan boat ride on Lake Eola under the twinkling Orlando skyline. If this is something you two would enjoy, just remember, you can rent the swan boats at Lake Eola from the dock by Relax Grill Sunday through Tuesday from 10am-7pm and Wednesday through Saturday from 10am-9pm. The cost to rent is $15 per half hour.
You will want to plan your events accordingly and you may have to do the paddle boat excursion first, and then head to dinner.
Afterwards you can head out and catch a movie. There are a few options for that:

If you decided to wait on dinner, you can do dinner then a movie, or depending on your appetite, you could do a movie then dinner or, kill two birds with one stone, and do a movie AND dinner. You can find all these options at the Enzian Theater.
You can have your dinner option at Eden Bar, which is the on-site bar and restaurant of Enzian. They also offer happy hour everyday from 11am-6pm and includes a wide variety and selection of signature cocktails, beer, wine, and appetizers priced under $7 each.
There are a lot of options for movie night at Enzian Theater, too. They have Cult Classics on 35MM, which is the theater's most popular recurring programs. It also shows some popular films at the big screen for one night only. They offer different activities throughout the week, like Music Mondays for music lovers and family-friendly films once a month on Sundays.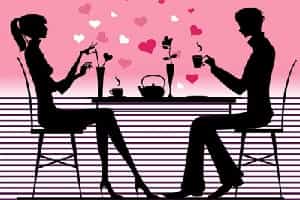 It's best to research what exactly will be showing on your date night before you head out there, and if it's not something to your (or your date's liking), maybe head out to CityWalk for dinner and movie. That's always a winner.
Dating is always fun, but it does take a little pre-planning. If you're trying to impress your date, and surprise them, it's best to get to know them, their likes and dislikes, and put a lot of thought into what activities you're going to do. Putting together a truly memorable first date, may just lead you two into a fun and healthy relationship and more.