The Dominican Caribbean island is one of the most scenic places in the world to visit if you are looking for a relaxing and laid back vacation. The Dominican Republic offers everything you could possibly need in order to have the most rejuvenating and relaxing trip possible. Imagine crystal clear water, white sand beaches, gorgeous sunsets and one of the most all-around best places to travel to.
Essentially, the Dominican Republic is the perfect marriage of affordable prices, amazing tropical weather, and amazing scenery. This perfect combination means the conditions are just right for an all-inclusive vacation. That includes hotels and resorts that offer all you can eat buffets throughout the day, many onsite bars and restaurants, private strips of beach, resort activities, lots of amazing facilities and more.
A lot of us find that we feel a certain pressure to take a vacation in a particular way. We hear about our friends and how they lived among nomads in the mountains, or how they visited all the major cities in Europe. Then we think that we have to race around and take photos in front of every landmark and famous building in order to "make the most of our vacation". That's not always necessarily the case.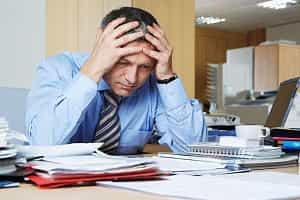 Most of us work extremely hard at least 5 days a week (if not more), then pay bills and look after the kids on the weekends and try to put together something fun (and usually very tiring) to entertain them… and we need a break darn it! There is nothing wrong with going on an actual vacation where you simply rest and come home feeling a little less stressed than before you left. If that sounds like your kind of getaway, then the Dominican Republic is the perfect island for you!
That's not to say that there aren't more things to do on this amazing Caribbean island that is the Dominican Republic than you can do in one visit! There is plenty, from exploring the amazing waterfalls, to checking out the incredible wildlife, to shopping in the bustling capital, and even enjoying one of the many zipline adventures…
This is also a great place to just come and relax and there is nothing wrong with doing just that. Here are just some of the ways you can keep yourself occupied at a typical all-inclusive resort in the Dominican.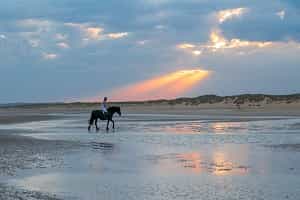 Beach Photoshoot
Again, we might feel a little bit vain doing this, but if there is one thing I hope you learn from this post it's that you should vacation however the heck you want and not worry about what other people think or what you are "supposed to do".
To that end, why not go and visit one of the particularly stunning beaches – or even the one attached to your hotel or resort – and make sure to bring your camera. Get into one of your best outfits, stand by the glistening blue waters or maybe one of the picturesque tropical palm trees or cascading waterfalls and take some photos! This would be one of the things to do if you're staying in Punta Cana or one of the touristy beaches in DR.
Sure, it might sound vain, but how often will you get weather along with a backdrop like this? Having nice photos will be great for your personal collection and it can also come in handy for Instagram or on your other social media/dating profile or anywhere else you choose. It'll also give you some amazing memories to cherish forever.
If you feel a bit silly, or if you're looking for a more professional job, then there are actually usually options provided by the hotels directly. Head to reception and you may see there is someone hanging around with a camera offering to do a professional job for much less than you would spend anywhere else! Plus you get the amazing real-life backdrop that you wouldn't likely find anywhere else. You can even head out in the late afternoon and evening for some incredible sunset pictures and golden light.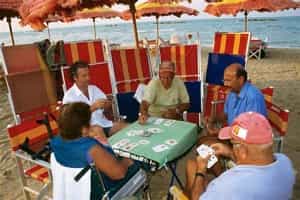 Cards on the Beach
One of the simple pleasures of staying at a great resort or hotel is drinking in the weather and enjoying the free beverages. You can spend time with your family and friends, and you can feel completely relaxed with not a care in the world.
So after dinner, meet with your party in one of the rooms, order some refreshing beverages (cocktails, beer, wine or whatever you fancy), and then head out onto the balcony or, even better, head down to the beach. If you decide to stay in your room, you can usually get a great view over the pool or even a sea view with some lush greenery in the distance. You might even be able to hear one of the live performers and the sound of the waves in the background.
Now you can chat, play cards, laugh, and get just the right amount of merry before turning in for bed. It's the perfect combination of an evening out, but without any of the hassle (plus incredible weather!).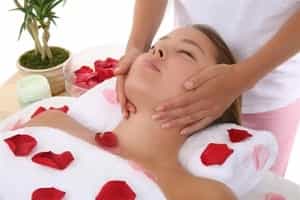 Have A Spa Day
Another option is to hit up the spa. Again, this is something offered by most of the all-inclusive resorts and hotels in the Dominican, especially the highly touristy locations, like Punta Cana or Puerta Plata. It's also a great place to completely unwind and to start to feel relaxed and human again.
Sometimes you'll have completely free use of the spa. That means that you can go to the jacuzzi and just chill out there for a bit, sweat it out in the steam room or sauna, and generally just feel incredible. The best part about having a spa right in your hotel that is free to use is that you can then just stumble out and collapse onto a sunbed.
This makes a big difference from going to a spa back at home and then immediately needing to start cleaning your house or picking the kids up from school, or jump right back into whatever stressful responsibilities you have to take care of.
While it's often not included, you should also consider paying a little extra for a treatment. That means a massage or facial. This will take your relaxation to the next level and if you do it right at the start of the trip, then you'll feel pretty amazing the whole rest of the time. The best bit is that you can enjoy this feeling a little tipsy too – plus it's usually a bit cheaper than the same treatment back home!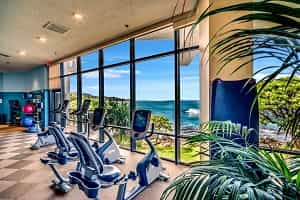 Hit The Gym
But maybe you're a type A personality who struggles to completely switch off. It's not that you can't stop, it's just that you're happier doing things!
In that case, you might enjoy the fact that most all-inclusive hotels come with a gym that you can use any time of day, and that will normally not be all that busy. These can oftentimes also include some of the newest equipment available, too.
This means you can get a great workout in, which is a welcome antidote after a long day of doing nothing but relaxing. What's more is that for bodybuilder types and guys looking to pack on muscle, you can combine that training with large amounts of rest, recovery, and protein. In other words, this is the perfect environment for packing on large amounts of size and strength!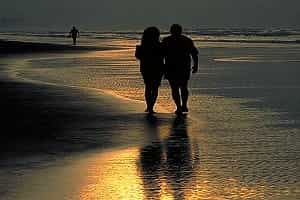 Take An Evening Stroll
Here's a tip that most people don't know about: your all-inclusive hotel will probably become an introverted paradise when it's night. There's no curfew here, and yet everyone seems to turn in once the lights go out.
This would be your chance to actually take this opportunity to enjoy the amazing surroundings in complete seclusion and privacy. What's more is that there is a lot of security 24/7 at most resorts and hotels, meaning that you don't need to feel unsafe in DR, especially on the beach!
Why not take an evening stroll down to the sand, close your eyes and feel the breeze on your skin while you listen to the gentle lapping waves against the shore? One of the happiest memories you can create and keep always would be doing exactly that and then relaxing on a sun lounger. You can fall asleep there to the sound of the waves and the blanket of stars – uninterrupted by light pollution – it may even be one of the best sleeps you could ever have!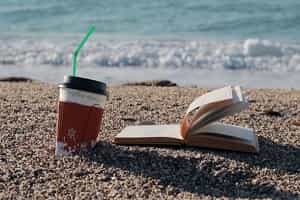 Relax With A Good Book and Coffee
Speaking of enjoying the quietness of your hotel at night, you might be lucky and find that one of the bars there are open 24/7 if you're in the mood for a nightcap or, if not you may even find a bar that's closed, but may still offer some self-service for tea and coffee and other snacks. They're also usually completely fine with you using the unoccupied seating area.
You may end up having an entire bar to yourself with unlimited hot drinks, a great book, slippers, and blanket!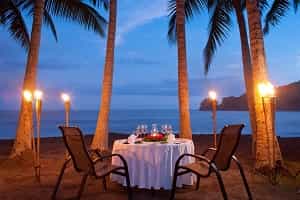 Have A Romantic Meal
You might think of the big dinner hall when you think about eating dinner at an all-inclusive hotel, but that's just one of the options. Most of these hotels and resorts will also offer restaurants that you need to book in advance, and these will typically have a different cuisine and ambiance. Of course, they're also a lot more quiet and peaceful!
So, if you're here with family, why not book just one night off of being a parent, and go and have a relaxing and romantic meal together with your spouse? Some of these restaurants are absolutely stunning too, situated right by the sea, or even on the beach!
Or maybe you're a morning person? In which case, remember that you can still get room service at most of these places. Beat the lines by ordering a delicious pile of pancakes and have it delivered right to your door. You can then take it out onto the balcony with a cup of coffee and the paper and enjoy that amazing weather. It's really a great way to start your day.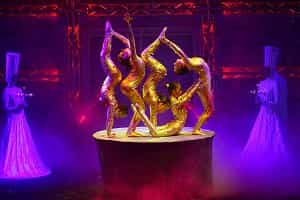 See the Shows
Most all-inclusive hotels and resorts in the Dominican, especially Punta Cana, provide a host of entertainment options for their guests. Speaking of all-inclusives, check out our current deal for Ancora Punta Cana Resort at 80% off by the way. Entertainment options at the resorts usually live musicians and singers that will play music for the bar goers, as well as shows with comedy acts, audience participation, gymnastics, dancers, and much more.
Some of these things might not be your cup of tea, but it's worth checking the event calendar for the resort you're staying with to see if any do catch your eye. They're usually much better than you might think, in some cases offering a mini Cirque Du Soleil right within your grounds! With so much to do, you may find yourself never wanting to leave!