We all know that vacationing, while therapeutic in theory, can be very stressful. Many people look for ways to help relieve, or even prevent, stress when planning a trip. One way to help the planning process is to bundle your vacation items.
If you're able to find a one stop shop, so to speak, for airfare, hotel rooms, tickets, etc. it will end up making your overall planning experience a bit easier. Here we will discuss the other reasons why it makes sense to bundle your vacation items.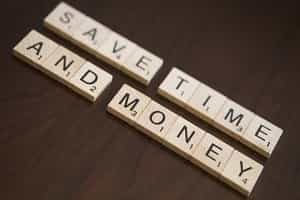 1.) It Can Save You Time and Money
There are certain things you're going to have to do when you go on vacation. You'll need to get to your destination, have a comfortable place to sleep, food is a must, and you'll obviously want to enjoy some of the sights and attractions in the area.
With a simple search online you can find packages that include things like airfare, rental cars, hotel accommodations, meal vouchers and coupons, and even tickets for various attractions. If you're going to spend money on all of that anyway, you might as well weigh your options and see if you can find something that will fit for your trip. If you do the math and add up the retail cost of purchasing each and every item individually compared to bundling them, you can easily see that it can you save up to 25% off your overall expenses.
A lot of attractions even offer special, discounted prices for purchasing online. Also, having your tickets and accommodations pre-purchased, instead of buying them when you arrive, ensures the availability and also saves you valuable time by allowing you to skip the long lines. Bundling vacation items is a must, especially if you're traveling on a budget or with limited time.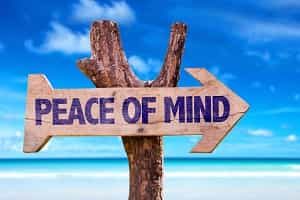 2.) Peace Of Mind
There's something very comforting to know that you have pretty much everything you'll need for your vacation before you even take off for it. One piece of advice is to read ALL the fine print and make sure that you print every piece of paperwork you can find for any bundle deals you do end up taking advantage of and bring them with you.
We usually recommend making a folder for your trip with all important documentation and keeping it in your carryon bag for easy access. As an extra precaution, you can also assemble everything into one document on your computer, and once you've gotten everything purchased that you're going to want or need, email it to yourself. This helps in case you're out and about without your paperwork, that way you can still look it up on your phone. Luckily most things that you will need for your trip (airline tickets, hotels, attraction passes, etc.) can be easily purchased online and most send you email confirmations anyway.
If you have any questions or doubts on the deal, there should be a phone number you can call to speak with a representative for help to answer them. Make sure to call BEFORE you buy as some deals are non-refundable.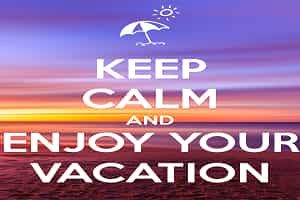 3.) Make Your Trip Go Smoother
Some people are "go-with-the-flow" and others are schedule makers, and either type is fine, but one thing is for sure, bundling your vacation items will make your vacation smoother. If you already know, for sure, certain attractions or sights you'll want to fit into your trip, why not pre-buy the passes? Having some passes already will help make it easier to put together an itinerary and, whether you follow it to the T or not, it'll make sure that you do get to visit the "must-see" places during your trip.
Another idea, if you have children tagging along for this trip, is to allow them to pick an attraction to visit, too. You can pre-buy the passes, and this will help keep the kids excited about the upcoming vacation and the fun they'll have when they get there. This allows them to feel as if they're a part of the planning and gives them something exciting to look forward to.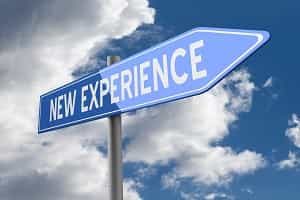 4.) Help Find New Experiences
Sometimes we are stuck in our ways. People oftentimes have particular things they like, and it's hard to deviate from those things and get out of your comfort zone. However, sometimes you will find a deal that is just too good to pass up on.
A lot of attraction passes include multiple items, things like dinner and a show, and while the show may be of a different variety you're not used to or ever really considered, it's the food that is what you're really interested in.
Rather than just go the restaurant and pay retail for the meal, you might as well enjoy some entertainment you may not have thought of before, especially if it will end up making the overall experience cheaper and more entertaining and the food will still be just as good. With all the money you saved, you might even be able to spring for an extra dessert, you are on vacation after all.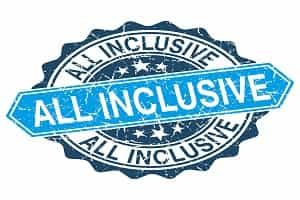 5.) Put Your Wallet Away and Enjoy
The best way to take advantage of bundling your vacation items is to find an all-inclusive resort to stay at. A lot of international destinations have resorts that offer some sort of all-inclusive deal to entice you to stay at their property over the others in the area. The plans they offer usually include things such as the food, drinks, activities, water sports, passes for nearby attractions and some even include spa treatments.
When you stay at a place like this you can literally show up, slap on your VIP wristband, and leave your wallet in your room for the duration of your stay. Staying at an all-inclusive resort really is the ultimate way to bundle your vacation items. Make sure to do your research though, so you can know for sure what exactly is included with the stay and what's not, that way you don't have any crazy surprises or unexpected costs.
If you are unable to find an all-inclusive resort for the location you're traveling to, you should look for a hotel that at least includes some extra perks.
Free breakfast is always good and maybe even some added activities for the kids, like an onsite waterpark. We also always recommend checking out the pamphlets and coupons that most hotels keep in their lobby. You can find really good deals on a lot of the nearby restaurants and attractions.
Next Time Bundle Your Vacation Items!
As you can see, there are many reasons as to why it makes sense to bundle your vacation items when possible. You may have a do a little online legwork, but the benefits can be immense. Whether you're interested in saving hundreds, maybe even thousands, of dollars on your next vacation, looking for an easier and more stress-free vacation planning experience, or just want an opportunity to step outside of your comfort zone, you can surely reap all these benefits and more with bundling if you know where to look.
Next time you're ready to plan a vacation, make sure to consider your options and bundle what you can. Even just finding a deal on a flight and hotel room can end up making your trip a little easier.