When it comes to going on vacation with the whole family, finding attractions that everyone will love can be challenging. Many of the attractions listed on some of the top websites are specifically for adults or not appropriate for certain age groups. But you want to have fun with your entire family when you travel
That's why we have come up with these awesome Orlando attractions that are perfect for the entire family no matter what their ages are. This is the ultimate list of attractions if you're looking for some fun besides just the main theme parks. These attractions will go perfectly with our up to 80 % off Orlando hotel deals that we're running today! Before you pack your bags for Disney make sure you're well versed in the other attractions you can do in the Central Florida area. Let's take a look at each of them.
The SEA LIFE Orlando Aquarium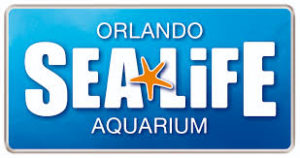 The first attraction on the list is the SEA LIFE Orlando Aquarium. The aquarium is both fun and educational, showing you some of the highlights of one of the last unexplored locations on earth – our oceans. Check out underwater life from the underground viewing platforms and inside see-through tanks that will give you the ultimate view, take in a whale show or check out the other exhibits around the park. Sea Life Orlando is one of the best places to go for an educational and fun experience.
Madame Tussaud's Wax Museum
If you have really young kids, they may not have as much fun as your older ones at Madame Tussaud's Wax Museum. But if your kids are old enough to have favorite celebrities, including sports or historical figures, then this is the perfect place to hang out. Pose next to Vin Diesel, Donald Trump, Emma Watson, Neil Armstrong and a whole lot more. See your favorite celebrities re-created in perfect detail up close and personal.
The Orlando Watersports Complex

You can combat hot days by getting wet at the Orlando Watersports Complex. There is plenty to do at the watersports complex, including lessons on how to wakeboard or paddleboard. With attractions for any age group and plenty for adults to do as well, this is the perfect place for families to come and hang out, and get a little exercise to wear out the kids.
The World of Chocolate Museum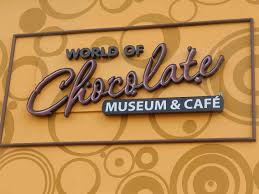 Have you ever wondered where chocolate come from? Now you can find out at the World Chocolate Museum, plus check out exhibits that are related to chocolate and even be able to taste chocolate from all around the world. For the chocolate loving family, this is a unique educational experience that is delicious and unlike anything else.
The Theme Parks

Of course, you can't mention Orlando without mentioning the many theme parks that are based there, especially since they are some of the most famous theme parks in the world. Universal Studios Orlando is a favorite vacation destination, but Walt Disney World is also based in Orlando along with the Magic Kingdom and Epcot Center. You may be looking for something more unique to do, but everyone should visit these theme parks at least once. We even have special Orlando hotel deals with passes to SeaWorld's water park, Aquatica or Pirates Dinner Adventure Show passes.
iFLY Indoor Skydiving

If your family loves activity and sports then try out the indoor skydiving at iFLY. This is a great way to start skydiving for the first time because it is performed in a perfectly safe environment. Flying in the indoor wind tunnels can be one of the best experiences of your life, and you'll be able to fulfill every kid's fantasy of flying as well as promote healthy exercise and activity. The pricing packages are pretty reasonable, but you do have to pay for pictures and video rather than taking them yourself.
The Medieval Times Tournament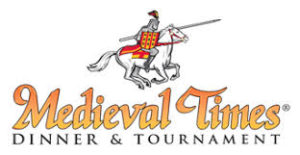 The Medieval Times Tournament is a wonderful place for the family to visit. You can watch jousting tournaments, walk shoulder to shoulder with knights, squires and royalty, and see incredible warriors do battle with real swords. This is definitely worth visiting, especially for families that are interested in the medieval period in the first place. This is like attending a renaissance fair, but you can go year around. The 3-course dinner is delicious, too!
The Orlando Science Center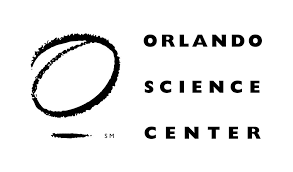 The Orlando science Center is where fun combines with education, and it is specifically designed for kids of all ages. In fact, this science center has what is called Kid's Town, which breaks down scientific concepts and processes into fun games and facts that kids will want to participate in and have as much fun as they would at an arcade. The Orlando science Center also has plenty to do for adults, too. They are open from 10 AM to 5 PM every day in the week except Wednesdays.
The LEGO Store at Disney Springs

The LEGO Store at Disney Springs has plenty to do for LEGO fans. You and your children can look for monthly mini-build events, participate in contests and get all of the LEGOS that you could possibly want. Plus, you'll be amazed at some of the LEGO creations that are on display there. There is also the dining, shopping and entertainment that you will find at Disney Springs.
Ripley's Believe it or Not Odditorium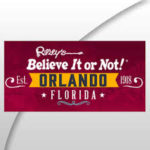 Do you remember the show Ripley's Believe it or Not? Well, now you can see some of the very items that were featured on the show as well as a whole lot more that didn't make it on air. This is a unique exhibit attraction that you can't find anywhere else.
Skeletons: The Museum of Osteology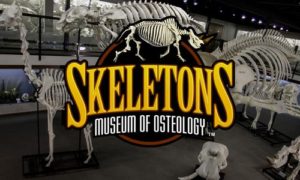 Sometimes, looking at animals from a different perspective can give kids a unique take that will spark their interest in science. That's a good reason to visit Skeletons: The Museum of Osteology. With more than 400 different animal skeletons on display, including modern animals and extinct ones, this is a great place to go when you have nothing else to do.
Orlando Hot Air Balloon Rides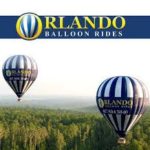 As long as your family doesn't have a major problem with heights, you should consider Orlando hot air balloon rides. Taking a look at Orlando from above on a slow moving hot air balloon can be one of the most peaceful and life-changing experiences that you will ever be able to enjoy.
Castle Park Massive Wooden Playground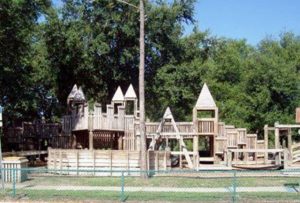 Another great thing to do kids in Orlando is to take them to the Community Park, also known as Castle Park. It's a massive wooden playground and is everything that a kid could dream of. While they may be able to use their imaginations and have a great time at your local park or school playground, this wooden behemoth is so much fun that they will never want to leave.
Menello Museum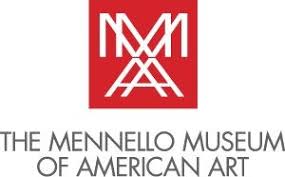 If you're trying to stick to a budget, then you may want to consider the Menello Museum. The admission to this museum is free and includes a mini-tour with lots of stuff to see. There are even craft stations for your kids to be able to participate in the activities hosted there if you go at the right time.
The Central Florida Zoo

Obviously, any zoo is a good place to take your family, but the Central Florida Zoo is one of the largest zoos in the nation and even includes a botanical gardens. There are so many animals and exhibits that you'll never have time to see them all in just one visit.
The Great Magic Hall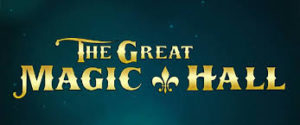 The Great Magic Hall is much more than a simple magic show. It is a celebration of everything magic and illusion, with rooms of wonder scattered throughout the facility and lots of different exhibits to get your little ones interested in magic and the wonder of illusion. You won't believe your eyes!
Grammy's Indoor Playground

There really isn't much of a better place to take kid than Grammy's Indoor Playground. This is one of Orlando's preeminent spots for really young kids, with lots of toys and playing stations, but it may not be appropriate for older children. This is definitely a place where parents with younger kids can get a break and let their little ones make some little new friends.
The Outta Control Magic Comedy Family Dinner Show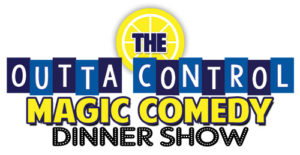 If you want to take in a magic show with the whole family, get a comedy show at the same time, and even have dinner, then the Outta Control Magic Comedy Family Dinner Show is exactly what you want. Food includes pizza, salad, beer, wine and soda while the comedy and magic includes improv and illusions that kids love.
SunRail Free Train Rides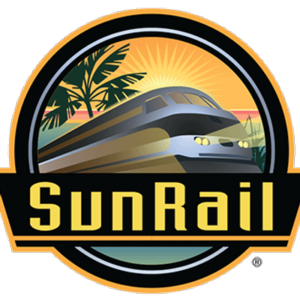 If you have a kid that is into trains, then riding the SunRail might be the best time that they have ever had. The SunRail is a unique train experience, and you will love it as a parent because it is free. You will travel around the city and see all the sites from the comfort of your train car and revel in what it was like get around before airplanes and highways were invented.
The Orlando Circus School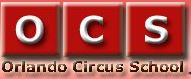 Finally, consider a visit to the Orlando Circus. Not many parents want their kids to run away and join the circus, but that doesn't mean that they won't have a great time finding out exactly what goes into a terrific circus performance. Kids will learn how to fly through the air, put on clown makeup and work with the animals at the Orlando Circus School, and then you can actually attend the circus show to see all of this behind the scenes information in action. It's a great time to be had by all.
If you're traveling to Orlando and want to get free access into over 25 of the popular Orlando attractions, there's also the unlimited Orlando Sightseeing Pass that's becoming all the rage with frequent Orlando travelers. You get to pay one set price and get into multiple parks, shows, and tours included, which saves you a bunch versus going to each gate to pay for a ticket individually.
There are so many attractions, these 20 Orlando area attractions are just the tip of the iceberg (did we mention Titanic: The Artifact Exhibition? No? Well, that's a good one, too!). If you're planning on visiting the Orlando area, and looking for family-friendly attractions and all-around fun, you will probably also need some great hotel or resort accommodations. Stay Promo specializes in great deals on Orlando vacation packages, and other locations, too. We have personally negotiated rates, up to 80% off, to be able to extend the savings to our readers, all in exchange for a short 2-hour resort preview tour. You can get 4 days and 3 night stays in award-winning top-of-the-line hotels and resorts in these attractions areas starting at $79 TOTAL for all nights. Some of the Promos for today even include passes to some of the Orlando attractions too. Hurry though, they're good till midnight. Check out our Orlando hotel deals here.
If you have any questions, feel free to call our customer service department at 1 (888) 407-3849 (Mon-Fri, 9AM-4PM EST) or email us at info@staypromo.com.