Ladies, are you wanting to have the ultimate girl's trip with some of your closest friends this year? Then look no further than Cancun, Mexico! This beautiful city sits on the Yucatan Peninsula with gorgeous views of the Gulf of Mexico.
It's also known for its fantastic beaches, restaurants, and nightlife. The town is rich with Mayan culture and tradition. You are going to fall in love with Cancun once you set foot on its sand.
With surprises and beauty at every turn, you and your besties are never going to have a dull moment. Let's dive in headfirst and see what this popular tourist destination has to offer!
Table Of Contents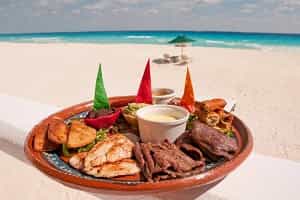 Top Restaurants In Cancun For A Girls Trip
When you arrive in Cancun, you won't want to waste any time in getting to know the city. Drop off your bags at your hotel and grab a bite to eat. There are so many options to choose from, but some of the more popular restaurants have a little bit of everything. Here are a few spots to get your grub on:
Carlos n Charlie's Cancun
This popular restaurant has been around for over 30 years, so you know it's got to be good. It's perfect for lunch, dinner, or even just a round (or two) of drinks with your crew. As soon as you walk in, you are met with an energetic atmosphere that includes live music and even more spirited waiters. The restaurant is used to catering to large groups, so it makes complete sense to take the girls here at least once during your girls' trip to Cancun!
The menu has a full line up that is guaranteed to keep you satisfied. Tacos, hamburgers, and salads are just the tip of the iceberg here. Portions are ridiculously large and delicious. After your meal, you can dance and sing the day away. It's quite a party and a great way to start your trip!
Marakame Café Cancun
This laidback café is an experience for all of your senses. The restaurant was built to look like a treehouse and boasts both indoor and outdoor seating. If you are looking for traditional Mexican fare, go here!
They have dishes that include barbacoa, fresh seafood, authentic corn tortillas, and so much more. The café also has a popular breakfast and brunch menu that keeps locals and visitors coming back. In the evenings, there is live music to accompany your drinking and eating.
Captain's Cove Cancun Mexico
If you are looking for a more formal dining experience, try Captain's Cove. This grandiose seafood restaurant sits on a beautiful lagoon where you can see boats of all sizes make their way to and from the sea. Its menu has a full lineup of fresh fish, seafood and delicious steaks.
As you enjoy the atmosphere, you can sip on a drink or two and enjoy the sunset that happens just outside its terrace. After dinner, hop next door to the restaurant's bar and let your hair down a little!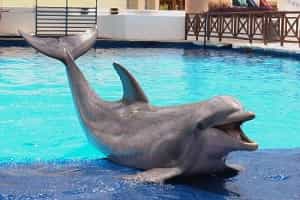 The Best Attractions In Cancun
After you have a full belly, you will want to go do some more exploring of all that Cancun has to offer. There are so many places for you and your girlfriends to check out. The following list contains some of the top tier destinations and in attractions in Cancun that you can't afford to miss:
Crystal Clear Cancun Beaches
Of course, you can't miss what Cancun is most known for—stunning beaches! Most of the hotels in the city are located either near or on the beach with direct access to the sand. The waters are crystal clear and bathtub warm, basically all year round. The average temperatures here are in the 80s, so there is never a bad day to go and relax on the beach.
Some of the most popular beaches, or playas, include Juventud, Chac-mool, and Tortugas. Depending on which area you choose, you can rent thatched umbrellas, beach chairs, and even cabanas for a nominal price. Crowds vary according to the time of year and location, so finding your favorite beach may mean trying a few before you discover a hidden gem.
The Mayan Ruins and Pyramids
Visiting the Mayan Ruins of Chichen Itza is an experience that you shouldn't pass up. This spectacular archaeological site is located about three hours west of the Cancun beaches and is totally worth the trip. The Mayans settled here over 1,000 years ago and the area still contains stunning statues and stone buildings that were built by their muscle power alone.
It's not recommended to visit these sites on your own, so there are plenty of companies that offer tours to the area, and some even include a private archaeologist to come along and help go into more detailed history of the area. The hotel pickups are early—often before sunrise—but, like we mentioned before, it is definitely worth it. The tours usually include transportation and lunch, in addition to your guide.
The Cancun Maya Museum
Cancun's Maya Museum is located in the convention area of town. If you want to learn more about the area's rich culture and tradition, you are going to find it here. It delves deep into the area's Mayan roots that can still be seen and felt today.
The museum has hundreds of artifacts that explain how Cancun got to where it is today. In addition to the Mayan art and relics, there are also remains from Tulum that date back to 14,000 years ago! Programs and lectures are also scheduled throughout the week.
Interactive Animal Encounters In Cancun
The area is also rich with marine life. For the animal lovers in the bunch, Cancun has a hands-on facility called "Interactive Aquarium". Here, you can rent a snorkel and wetsuit, as well as other diving accessories and swim alongside the aquatic animals found in nearby waters. Fish, stingrays, and even dolphins are busy jetting back and forth in the enclosures.
This is sure to be a blast for everyone in the group. Swimming with the dolphins is probably the most popular attraction the aquarium has. You can swim and play with these amazing creatures. This may even be the highlight of your day.
Isla Mujeres Mexico
This destination is located less than 10 miles away from the mainland of Cancun. The island can be reached by hydrofoil boat located at Cancun's convention center. Isla Mujeres is only about five miles long and has become a gathering area for locals, tourists, surfers looking for large waves and even divers wanting to explore the wide variety of marine life located there.
The beach life here is less crowded and hectic than what you find on most Cancun beaches as traffic to the island is limited. Most get around by either by walking or golf carts. It is a quiet space among the hustle and bustle of Cancun. There are also restaurants, small shops, and eco-tours available to enjoy and complete your day trip to Island Mujeres.
Mercado Coral Negro Cancun
We're sure if you're doing a girls trip to Cancun, someone in the party is ready to shop. If so, then you will all want to go to Mercado Coral Negro! This outdoor flea market has deals galore. The market is the number one place to go to purchase your Cancun souvenirs and take a little piece of Mexico home with you.
Make sure to stick together and be prepared to bargain and haggle here; the sellers are pros at it! There are the typical t-shirts, hats, and keychains you can purchase, or if you look long enough, you can find the authentic Mexican items that are truly one of a kind. The market is open all day with plenty of transportation options to get you there.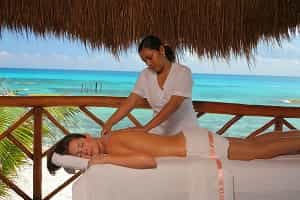 Don't Forget to Relax While In Cancun Mexico
Are you looking to relax a little bit while you are here? That's what a vacation is for, right? Well, Cancun can help you with that! There are numerous spas and health resorts that are designed to make you feel like you are in heaven. Below are few of the best spas in Cancun. Go ahead and unwind with a drink and get a massage. You ladies deserve it!
Wayan Fish Spa Cancun, Mexico
This unique spa experience is one for the bucket list! The facility offers a fish pedicure that is designed to clean and exfoliate your feet via live fish. The spa uses a small type of carp that sucks the dead skin off your toes.
Don't worry, these fish don't have any teeth, and the experience has been described as a pleasant tickling sensation. For those who are truly fearless, the spa offers a full-body fish experience that puts you in the water with over 800 fish! All the fish that are used are native to the area, and the facility is kept up to standards and is very clean and sterile.
The Royal Sands Resort & Spa Cancun
This resort has a beautiful spa that has a long list of massages and therapies. You can go the more traditional way and get a Swedish or deep tissue massage, or you can be bolder and choose the Thai Samunprai Massage.
The Thai Samunprai service uses medicinal herbs like eucalyptus and lavender to ease your muscle pain. The resort has other body treatments available that are bound to leave you refreshed and ready for the day.
The Spa Cancun
The Spa Cancun is a pleasant experience for all who come here. They also have fish therapy available here, as well as traditional massages and facials. This spa offers much more than the usual services offered in other nearby spas. They really focus on finding the inner and outer beauty through the packages they provide.
You and your group can get your mani/pedi on, get your makeup and hair done up, and numerous other beauty touches here. The menu of services is long and extensive. This place will get you guys ready a for a fun night out on the town. You really can't go wrong with whatever you choose, but be careful because it's easy to spend a full day here!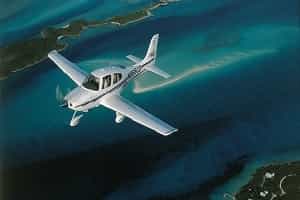 As you can see, Cancun has so much to offer if you are looking for a unique place to spend a long weekend or even a week with your favorite friends. The area caters to large groups, which means you are not going to have any problems having fun and enjoying the best attractions the region has to offer, no matter the time of year.
So, what are you waiting for? Grab your girlfriends and take the first plane out to Cancun! It's going to be an unforgettable experience, for sure!