The impact of a meteorite long ago was the cause behind the formation of the Yucatan peninsula. What was left was a flat territory, completely full to the bursting point with underground rivers. Three Mexican states meet in this place, including Yucatan, Campeche and the relatively newly appointed state of Quintana Roo.
Whilst this state is the youngest state in Mexico, there are lots of things here that are not new at all, such as the Mayan ruins you can find here. The impressive landscape and the stunning beaches, which have been enjoyed for many centuries, are places to look forward to visiting, too.
Below are some of the other top destinations for you to check out while visiting the Quintana Roo area.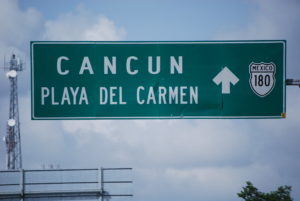 Cancun
It might not be the capital of the state, but Cancun is pretty much the most well-known place in the whole of Quintana Roo, making it the tourist center of Mexico. Having established itself as one of the top 10 tourist destinations in the whole of the Caribbean, Cancun's tourism industry has boomed and boomed again, having gone from two hotels to over a hundred in just a few short decades.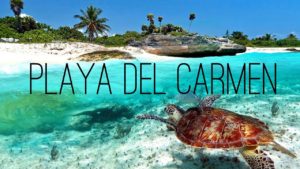 Playa Del Carmen
Chances are you will have heard of Playa Del Carmen. A city that is just one hour away from Cancun. The ancient town of Xaman Ha used to sit here, but now this place is well and truly representative of the modern consumerist culture.
Shops to satisfy even the most lavish of tastes, as well as a range of restaurants and bars seem to line every street. It is the nightlife of the city though, that it is best known for, and the club scene is alive and well.
This is probably the party capital of the state, so if you're looking for a good time, Playa Del Carmen simply has to be on your list of destinations. The Riviera Maya Jazz Festival also takes place here, if jazz is your thing.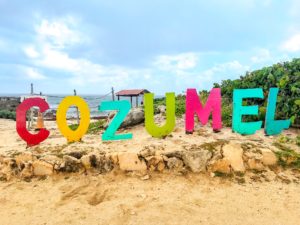 Cozumel
Adventure is right on your doorstep in Cozumel, one of the most exciting destinations you can visit in Quintana Roo. How you get here is up to you, but you are given two choices. Either fly straight there or take a ferry from Playa Del Carmen, either way, you're in for some fun.
The island has so many activities for you to enjoy, such as cenote swimming or hiking through the rainforest. You might even want to sample some history and enlighten your mind by taking a tour of the archaeological site of San Gervasio. It's up to you, and you'll never be bored if you head to this Quintana Roo destination.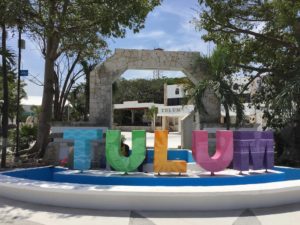 Tulum
With the beautiful blues of the Caribbean Sea contrasting with the stony Tulum, you'll be able to step right into Mayan culture. This walled city is straight out of an ancient story and the ruins are amongst some of the best preserved in the whole of Mexico.
You can find accommodations fairly close by, or you can choose to just pass through and stay in one of the more populated areas, it really doesn't matter. One thing is for sure, Tulum is up there with one of the most interesting destinations you can visit in Quintana Roo, so what are you waiting for?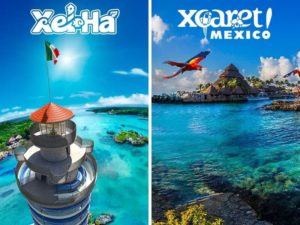 Xel-Ha and Xcaret
Everyone loves an aquarium, right? Well, Xel-Ha is an aquarium with a bit of a difference, given that the main attraction of this place is a huge creek, where seawater meets fresh water from inland, making this a unique location. The huge aquarium is home to an impressive collection of around 70 species of sea life. You can even rent snorkeling and scuba diving gear if you fancy getting a little closer to the animals in the tanks. Not for the faint-hearted but an experience to remember forever.
Xcaret is one of the most visited and popular tourist attractions along the whole of the River Maya, this ecological park is full of pyramids and rebuilt Mayan buildings, giving you an impression of what life was really like once upon a time. You can take part in real ecotourism, as well as sampling the culture of the region by taking part in a range of different cultural activities. This place isn't to be missed. Really if you can't decide if Xcaret vs Xel Ha is your cup of tea, you can't go wrong with either or both.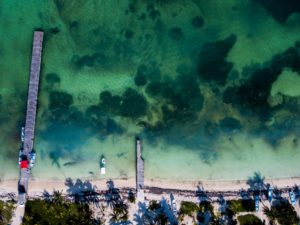 Sian Ka'an Biosphere Reserve
A UNESCO World Heritage Site, this reserve includes 23 sites of ancient Maya civilization. It is a well protected and conserved area that is home to a great number of rare and beautiful flora and fauna. This is a destination to visit if you are enchanted by the story of the earth, wildlife and of developing civilizations.
This place is home to over 300 different species of birds, 400 species of fish, 100 mammals and 40 amphibians. Here you can see them in their own, natural habitat.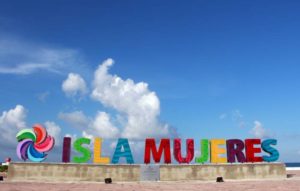 Isla Mujeres and Holbox
Immediately next to Cancun, sits a small island with a few hotels. This island may be small, but it is absolutely beautiful and a great place to escape the hustle and bustle of the city for a few nights. The sea turtle protection center is a place that many people visit the island for specifically, and once you visit, you'll understand why that is.
Holbox, located inthe northern reaches of the Quintana Roo territory is a treasure island right out of a storybook. This spectacularly beautiful place is perfect for adventurers, with small hotels and restaurants that are run by the locals. They are on hand to give you the well-deserved rest you've been crying out for.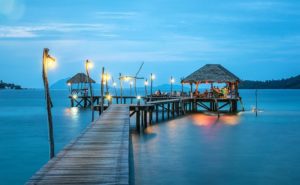 Can't Go Wrong
Quintana Roo is one of those places where there doesn't really seem to be any negatives. It is a destination full of surprises, some of them completely unique to this part of the world. A few weeks here is nowhere enough to enjoy it to its fullest, which is why the region regularly enjoys returning visitors.
Once you've fallen in love with the state, it's easy to see why you would want to come back time and time again. Whether it's to visit the places that stole your heart in the first instance, or to broaden your horizons and sample everything that it has to offer, from its wild nightlife to its wonderful abundance of wildlife.
If you're unsure about where to go for your next vacation, either with the family or that special someone, you can't go wrong by booking a trip to Quintana Roo. Really, there are so many places in this state that will make you wonder, entertain you, spook you, relax you, and delight you all at the same time to all-around make you feel human.
There are a few regions of the world that are a must and this one is on the shortlist. If you are going to book, make sure you find the best deals. Don't let the propaganda fool you either. To tell you the truth, the way that you save the most overall hands-down time and time again is by booking one of the many timeshare vacations the resorts offer in the area. They give you the stay that you would otherwise pay thousands for literally dirt-cheap at their luxury property for close to a week and all they ask is that you go to a presentation at the resort one-time during your stay so they can show you their frequent traveler program.
Sometimes you'll find out about family or friends that are traveling to all these exotic places all over the world and they don't make much more than you do, and you wonder how they get to do that. These frequent traveler resort programs are how people are doing that.
There's no obligation to buy into the program or anything at all for that matter, but you find out in person about the undisclosed deals that are out there offered by these properties, and for those two hours you feel like you're a part of the resort's family. It's actually a really cool feeling. Either way, all they ask is that you attend and you're on your way and in exchange, you're paying peanuts for a grand stay.
If you're looking for a deal that'll save you up to 80% off your room with meals and drinks included, you can look through the Cancun timeshare promos here. The site that you're on right now called StayPromo has numerous promotions for hotels and resorts in Cancun Mexico and other top travel locations all over the world. Just look up there and click Hotel Deals to see all the cities currently on promotion.