When it comes to choosing somewhere to eat in Playa Del Carmen, you'll most likely end up feeling just like a kid in a candy store with the vast array of dining options available to you. From the authentic to the tacky in just a few short strides along any of the major streets and routes, see Playa Del Carmen's restaurant trade vie for the attention of every passing tourist.
The sights and the smells will certainly tempt you to go in, but it is perhaps the atmosphere in these different types of eatery that will make the experience all the more memorable and keep you going back for more.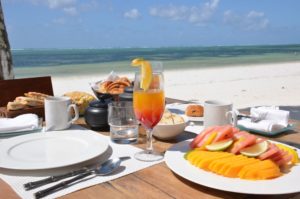 Breakfast
It's called the most important meal of the day for a reason, and eating a hearty breakfast in Playa Del Carmen can set you up for a busy day wandering the side streets off of 5th Avenue or line your stomach for a day spent sampling the delights of the very best bars in the city. You should be on the lookout for hot coffee, fresh croissants and huevos a la Mexicana.
You'll find nowhere better than Indigo Beach in terms of serving up the perfect breakfast for a perfect day. What's more, is that this restaurant is one of the best restaurants in Playa Del Carmen. You can sit back, eat breakfast and watch the views, all while feeling the warm sand between your toes. What could be better than that?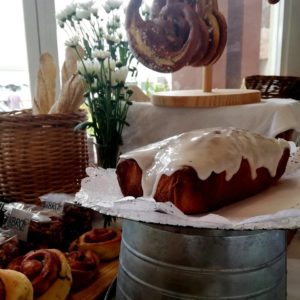 Bakeries
Germans are known for their baking skills, and that is why Das Brot stands out from the crowd as the number one bakery to visit in Playa Del Carmen. Located on 8th Street, between 20th and 25th Avenue, and originally opened by expats, this bakery serves up fresh baked good every day of the week. Whether you're looking for some savory bread to go with chili you have in mind, or if you're after a sweet treat, this little bakery will give you everything you want and more.
If it ain't broke, don't fix it, and that is exactly why you should trust this German baker if you're looking for something from the top bakery in Playa Del Carmen.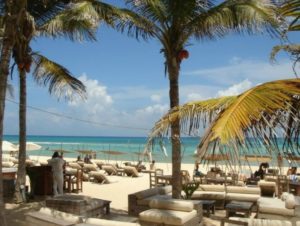 Lunch
By lunchtime, you'll probably be starting to think about what you can drink to accompany your meal. This could mean anything from a nice glass of wine to a few tequila slammers and whether you're looking for a sandwich or a much fuller meal, you can't fare better than by stopping at Zenzi for your lunchtime reservation.
With enviable sea views, there are few finer spots to sample a Mexican meal in Playa Del Carmen, and the atmosphere is pretty special as well. In addition to the buzzing street sounds that will accompany your meal, the restaurant is also famed for putting on live music and performances for their guests to enjoy while they're eating.
The atmosphere and amazing food combine to make Zenzi the number one spot to sit down for a bite to eat at lunchtime. It will also help you keep out of the unforgiving midday sun. You'll, of course, need a nice cold beer to help you cool down, but that sort of goes without saying.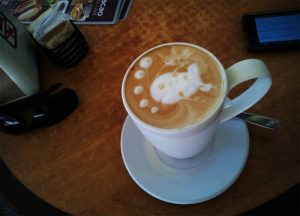 Coffee Shops
You can't work one block in a major US city without encountering half a dozen coffee shops. That's just the way it is these days and whether it's a major chain or an independent vendor, it's always so tempting to find a quiet corner to sit and drink coffee in. Ah Cacao Chocolate Cafe is evidence of just how thriving the coffee shop scene is in Playa Del Carmen.
It is incredibly popular with the locals as a place to meet and hang out, while freelancers use it as a hub for working online and networking. The coffee they serve is of the highest quality and even the most discerning of taste buds will leave feeling satisfied and energized enough to continue to tackle Playa Del Carmen and everything it has to offer.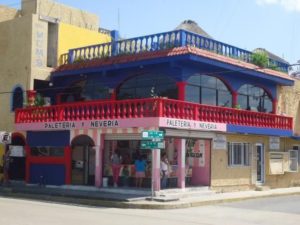 American
A lot of folks who travel south to visit Mexico do so for the cuisine and the culture, but what about those people who miss the tastes of home just as soon as they set foot on that plane? Well, luckily for them, the American diner scene in Playa Del Carmen is just as popular as any other cuisine seems to be.
If you're after pulled pork, chops and ribs, all washed down with fries and slaw, Mom's Bar could be the home from home you've been longing for. It sure does serve up some of the nicest steaks in Mexico, never mind Playa Del Carmen, and so perhaps it really is worth a visit while you're visiting in the area.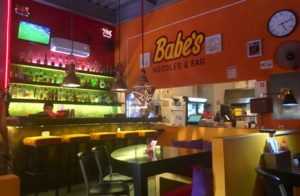 Asian
Just because you've traveled to Mexico doesn't necessarily mean that you plan on limiting yourself to Mexican food, and nor will you have to, given that the variety of different types of cuisine is good enough to rival any other major city throughout the world.
Babe's Noodle bar, which sits between 9th and 10th Avenue, offers up some of the finest Eastern dishes you can expect to sample away from the Far East itself. Sushi is booming in Playa Del Carmen, and with the water's edge literally lapping at your feet, the fresh sushi they serve here is definitely as fresh as can be. If Asian food is your thing, this is the one for you.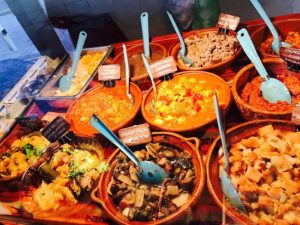 Restaurants In Playa Del Carmen
You'll have seen from the list above just how varied and numerous the dining options are in Playa Del Carmen, and what's also pleasing to note is the fact that all budgets are catered to, as well as all tastes and preferences. If you're looking to dine out on a budget in Playa Del Carmen, you can still sample the true Mexico and feel like you're right at the heart of things.
If you're looking for fine dining in the most prime dining locations, Playa Del Carmen can offer this as well. The choices are so many that you might just have to keep eating out and keep coming back, on your quest to discover the best that this foodie's paradise has to offer.
If you're ready to dig into these amazing dishes check out these great deals for cheap all-inclusive Cancun resorts so you can book your next vacation down there. There are many promotions being run year-round by varying properties in the area on the beach and popular areas in Mexico, and around the world for that matter, and we specialize in providing these to you by the site that you're on. Click here to see the Cancun timeshare promotions sorted by property, and make sure you consider the Cancun hotel zone ones, as they pose significant savings.
We here at StayPromo can save you up to 80% off your Cancun stay, with all meals and drinks included through one of our most popular timeshare promotions that take hundreds to thousands off the regular price. Make sure you don't spend more than you have to for your next trip to Quintana Roo and book with us here at Stay Promo. We hope you and your party have a ball out there.