All ages from toddlers to seniors have something exciting and fun to go and do in Orlando. Between all the theme parks, dinner theater shows, waterparks, arts, educational, festivals or just amazingly fun activities, you name it and Orlando has it!
But where to start? There are literally thousands of options when it comes to attractions in Orlando. Well, lucky for you, we've compiled a complete list of the top rides and attractions that you and your kids are sure to enjoy.
Let's dive in and explore the adventure that awaits you for your next vacation to Orlando. With this list you're sure to have the time of your life.
Table Of Contents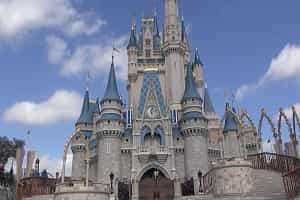 Walt Disney World
So we all know that Disney would be the top choice but which park in Disney is best? Our best choice is Disney's Magic Kingdom. This park can cater to those of all ages and it probably the most well-known Disney park due to Cinderella's Castle. This place will make your little ones' dreams come true.
They'll be able to meet some of their favorite characters and see them come to life and experience their world first hand. But aside from Mickey Mouse and Cinderella, there are also a lot of other things to do. You can have some great adventures, take part in the classic stories and hop on some of the best thrill rides in the world.
First you have the oldie, but goodie, Pirates of the Caribbean ride. This is the perfect attraction for getting out of the summer heat. It's literally one of the coolest rides in the Magic Kingdom. From the time you step into the pre-show dungeon line through the end of the ride, you will enjoy relief from the outside temperature and get to see some of the best props out there.
Then you have Dumbo the Flying Elephant rides and a circus-themed pre-ride area that offers guests a cool, relaxing, and fun experience. There are not only slides and nets for children to climb, but also a toddler play area and abundant seating for adults to relax.
Next, there's the It's A Small World ride, but you have to be careful when riding this one. You cannot ride this attraction without getting the catchy tune stuck in your head. You'll find yourself humming "It's a Small World" for the rest of the day. The lyrics of the melody seamlessly brings more than 300 costumed dolls representing more than 100 nations together in five languages to impart the important message that it is indeed a small world.
You will also have access to Peter Pan's Flight. This is an iconic ride because it takes guests in "flying" ships above London and to Neverland. It does have a few small dips, but it's slowly paced, so people of all ages can enjoy this ride.
Lastly, at the end of the night, you can take in the Happily Ever After fireworks show which replaced Wishes. This is literally the best way to end your day in Magic Kingdom. This is one of the best fireworks shows Disney has ever done.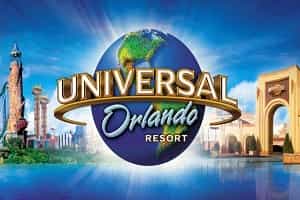 Universal Orlando Resort
Next stop is Universal Studios where you'll find unforgettable character encounters, live entertainment, top-notch dining and shopping around every corner.
Let's start with Harry Potter and the Escape from Gringotts. This is a 3-D motion-based steel roller coaster ride and is one of the most intricate and technologically advanced attractions Universal Orlando has ever built.
Then, to keep the thrills going, you have Revenge of the Mummy. This is a slow dark ride that abruptly turns into a fast high paced roller coaster. Also, one of the most overlooked ride, is the E.T. Adventure. This is a "dark ride", meaning that while riders are indoors and travel on mobile seats they are shown high-tech visuals and special effects. You have to check this one out before it's gone and replaced with a newer attraction.
If you're a fan of interactive rides, Men in Black Alien Attack would definitely be the one for you. It's a massively fun interactive shooter ride. Take out as many aliens as possible and try to get the highest score out of everyone in your car.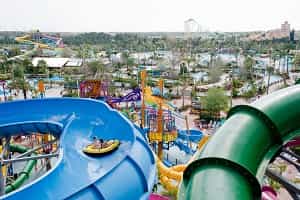 Don't Forget The Water Parks!
Given the notorious Florida heat, you will also want to make sure to also include a waterpark or two while you're visiting. Add it your Orlando adventure list to experience the lazy rivers and amazing slides at one of the top waterparks in the area like Volcano Bay, SeaWorld Aquatica, Blizzard Beach, or the NEW Island H2O Live! park. Each one offers it's own unique touch, but they will also feature lazy rivers, wave pools, tot spots and many rides to keep the kids busy all day. You'll get to have that beach experience without even leaving Orlando.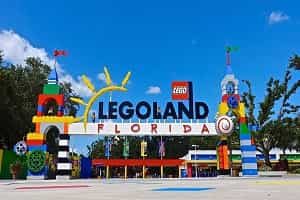 LEGOLAND Orlando, Florida
Orlando also has a whole theme park built specifically for kids with over 50 rides, attractions, a water parks and a whole lot more. It's one of the lesser known attractions in the Central Florida area and unlike the other parks, which cater to guests of all ages, LEGOLAND Florida is all about entertaining families with children ages 2 through 12 years old.
It also offers several high-tech attractions for kids. The Great LEGO Race roller coaster is the most popular, which combines roller coaster thrills with virtual reality to create a thrilling road rally. The centerpiece of LEGOLAND is the Miniland USA. It has detailed dioramas of some of the most famous cities in the US, including Las Vegas, Washington DC, and New York City.
And don't forget to bring your swimwear; LEGOLAND Water Park is a great place to cool down on a hot day. One of the water park's features, the Build-a-Raft, allows guests to design their own river tubes from oversized LEGO bricks. And there are a lot more fun rides that await.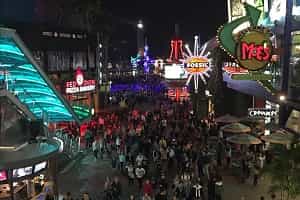 Restaurants, Treats, and Nightlife
After the thrills and exciting park adventures you'll need to fill your belly and max out those credit cards at one of Orlando's biggest nightlife hotspots, Citywalk Universal Studios. It has something for everyone with every type of cuisine you can think of and plenty of entertainment for the whole family. It's located in the entrance of Universal Studios and the access for the whole area is completely free.
Even if you don't have time to sit and eat a whole meal there, I recommend popping in to try one of the milkshakes at Toothsome Chocolate Emporium. They have some of the most fantastic shakes in Orlando. You'll be amazed by these treats that are full to the brim with homemade whipped cream, sprinkles, syrups of many flavors and even a cupcake or brownie depending on which flavor you choose.
Or you may want to get a famous Butterbeer from Diagon Alley, a non-alcoholic beer and pair it with one of your ultimate favorite burgers at Cowfish Burger. After you've been satiated with sugar and carbs, take in some of the free entertainment Citywalk has to offer.
It's fun for all ages, come do the limbo, jump into the conga line and take part in the festivities in Caribbean Carnaval Dinner Show. If you're looking to visit a few dinner shows in Orlando while you're down here on vacation, this one is a good one to do on a night where you're not going to the parks in the morning.
If you're looking for a way to rest your weary legs, you also might want to visit the Universal Cinema, a Cinemark Theater that has high-tech elegance and chic sophistication with newly redesigned theater that'll take your movie experience to the very next level. Lastly, you can shop 'til you drop as you look around for the latest trends and fashion from headwear, apparel and shoes, CityWalk has got you covered.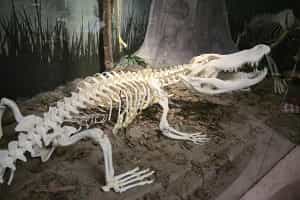 Fun And Educational Attractions In Orlando
Orlando can be also a perfect place for educational and nature expeditions. You can fill the curious minds of your children with a new learning experience. Explore the oceans of the world at SeaLife Orlando Aquarium. This aquarium is beautifully organized and flows wonderfully as it leads you through different 'oceans' and provides useful facts about the different fish and creatures housed there.
Or head on over to Gatorland where you can find something for everyone with thousands of alligators and crocodiles, an aviary, an incredible breeding marsh and bird rookery, petting zoo, nature walk, award-winning gift shop, and one-of-a-kind reptilian shows including the Gator Wrestlin' Show, Gator Jumparoo, and the Up-close Encounters Show.
Then you can also see and experience the animal kingdom in a whole new way with over 400 real animal skeleton at SKELETONS: Museum of Osteology. If you're more in the mood for some up close animal encounter you can feed giraffes at the Central Florida Zoo & Botanical Gardens.
Want to enjoy the day on the lake and take a catch and release fishing excursion with a professional fishing guide at Grande Lakes? Or need something more thrilling? Take everyone to iFLY on International Drive.
This is a state-of-the-art vertical wind tunnel that allows you to fly without the dangers, costs, or restrictions that come with real Skydiving. If you want nothing more than to just relax on your vacation (that's what a vacation's for, right?) you can enjoy the idyllic views of the Orlando skyline from one of the world's tallest observation wheels, The Wheel, located in ICON Park Orlando.
Families Win In Orlando, Florida
As stated before, Orlando really does have something for everyone. From toddlers to octogenarians, whether you're young or just young at heart, adventurous or fearful, Orlando has something new for you. Be ready to explore and have a vacation that you have not only dreamed about, but have rightfully earned!