Are you a thrill-seeker? How about an adrenaline junkie? Then Disney World is the perfect place for your vacation! This popular Florida theme park is full of rides and attractions to get your heart pumping and these top Disney World thrill rides we discuss below are the cream of the crop when it comes to exciting adventures.
Many people may think this park is just for the younger children, but that's simply not true. The park has recently become known for its electrifying offerings for daredevils alike that leave you white-knuckled and full of goosebumps when all is said and done.
With various intense roller coasters and other thrill rides offered here, you're sure to get your adrenaline meter filled. If you're curious to find out the top thrilling rides that Disney World has to offer, the following list contains some of the best rides for those who thrive off of the excitement of high drops and fast roller coasters. Try these rides if you dare!
Table Of Contents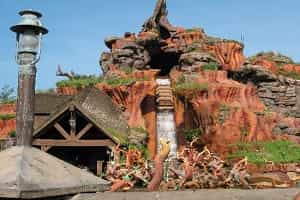 Disney World Magic Kingdom: Splash Mountain
Splash Mountain is a ride that teases the rider at every twist and turn. There is a huge drop that comes when you least expect it. One of the best aspects of this ride is how it uses anticipation to build up to that final fall.
Located in Magic Kingdom, the attraction puts you in a log flume with Br'er Rabbit as part of the central theme. You follow the story of the fabled animal, and it ends in a 50-foot drop into a briar patch! At first, looks can be deceiving. This ride starts gentle enough as you watch small animals fly and scamper about. However, the speed soon picks up when you realize where you are being taken. It is a wild ride that leaves you wet and wanting more!
Disney's Animal Kingdom – Expedition Everest
Expedition Everest is a high caliber roller coaster that is not for the faint of heart! This ride is unique in that it travels backward as well as forwards during its nearly three-minute duration. Expedition Everest can be found in Animal Kingdom and has a Himalayan theme.
You start your ride in a small village called Serka Zong. You are then led to a few short drops and circles before you are taken up nearly 200 feet! This ride is the tallest attraction in the park, and you feel every inch of that as you are ascending! To your left and right, there are portraits of a yeti that has ransacked local Himalayan villages.
You get a sense that you are getting closer to the monster as you start your climb. The ride reverses at times, which only adds to the excitement. The sounds and roars of the yeti are getting closer until you are finally dropped down the mountain unexpectedly. Don't forget to smile when the camera catches you screaming for dear life!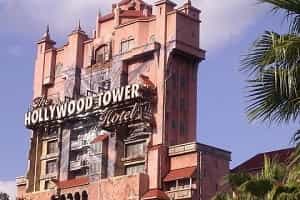 Disney Hollywood Studios – Tower of Terror
The Tower of Terror is continuously thought of as the best thrill ride in all of Disney World. As you enter into the Hollywood Tower Hotel, there is an eerie feeling that instantly greets you. The dusty lobby is a strange sight while the staff looks even more peculiar. As you make your way through, a television set turns on that welcomes you to the Twilight Zone.
From there, you hear the story of a group of hotel patrons who were riding the elevator when a storm hit back in the 1930s. When the rain cleared, they couldn't be found, and the hotel was forced to shutter its doors forever.
The ride then takes you up the elevator shaft to see what happened for yourself. This part is where the journey truly begins! You are flung up and down as you hear wires and cables snapping all around you. You don't know what's real or not until the ride finally ends, and you are ushered out. This attraction is a must for those who are seeking a huge jolt of excitement!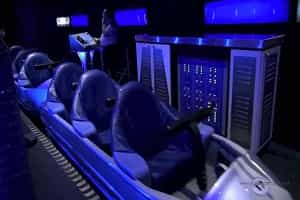 Magic Kingdom – Space Mountain
Space Mountain is a Disney World classic. The ride sits you in a rocket that blasts you into outer space. As you zip your way through the unknown, you hear space-age music playing all around you. Look up, and you can see stars and satellites that are glowing just beyond your reach. You feel as if you are an astronaut!
You are blasted into a tunnel of lights and strobes that flash faster and faster as you make your way down the line. There is a turn, and you start your ultimate climb. You pass by the sun, Earth, and other planets until you reach the top. There is a slight pause, before you are taken into a descent of dips, turns, and falls that are designed to make you feel as if you are hurtling through space! It's an exhilarating ride, to say the least!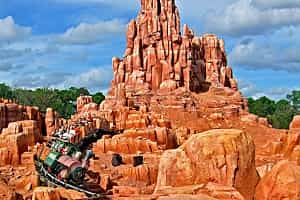 Magic Kingdom – Big Thunder Mountain Railroad
Big Thunder Mountain has you traversing through an abandoned mining town by train. The roller coaster's 1800s theme adds to the thrill as you zip by tunnels and mines. According to the story, the town was cursed, and strange events took place there when it was populated. It was eventually abandoned by the townspeople who left everything in disarray.
You make your way through caverns and even zoom under a waterfall! You are almost hit by a huge boulder that falls due to a landslide. The ride is bumpy and dark. You almost feel as if a mining ghost or spirit is going to come out and grab you! This ride can be found in Frontierland and should be on the top of your list of attractions to ride!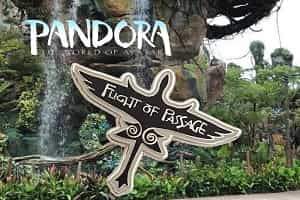 Animal Kingdom Pandora – Avatar Flight of Passage
Avatar Flight of Passage is a newer ride located in the Pandora World of Avatar section in Animal Kingdom. It is truly in a league of its own. The three-dimensional flight simulation takes you through Pandora without you ever leaving your seat. You get to ride your own mountain banshee that gives you a close view of the landscape and its inhabitants.
If you aren't afraid of heights, this ride is going to have you soaring! The graphics and engineering of this attraction are astounding. The whole experience is out of this world as you feel you are connected to the distant moon. There is a reason why this ride is so popular. You are never going to see something like this anywhere else in the country.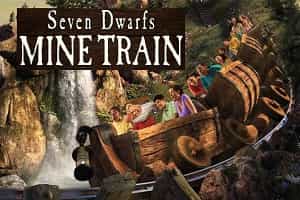 Disney World Seven Dwarfs Mine Train
The Seven Dwarfs Mine Train can be found in Magic Kingdom. It isn't as huge as its other counterparts, but it is still thrilling, nonetheless. As you climb onto the train, you are brought into a cave where you are almost instantly enveloped by darkness. Where is this ride taking you? Only time can tell.
The train picks up speed, and you now start feeling the wind whipping through your hair. There are sudden turns and dips as you race your way further into the cave and closer to the unknown. It gets darker and darker until you see something sparkling in the distance. You soon realize you are surrounded by jewels and the Seven Dwarfs who are singing and whistling the day away! They don't appear to have a care in the world as you glide past them. Your final fall leads you up a mountain that has a gorgeous view of Fantasyland.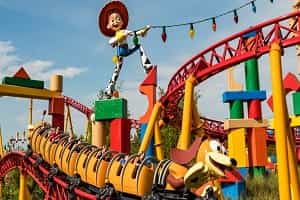 Disney Hollywood Studios – Slinky Dog Dash
Slinky Dog Dash may be touted as family-friendly, but it still packs a punch when it comes to excitement! It can be found in Toy Story Land and is made for big and small kids alike. You can't miss the giant slinky dog that drops and turns on its track.
The roller coaster is themed around the Toy Story movie franchise. You whiz by oversized toys and objects before you realize you are in Andy's backyard. The coaster is surprisingly fast-moving and makes your heart beat an extra time or two as you speed closer to the end! If you have a child who loves roller coasters just as much as you do, take them here! Both of you are going to love this unsuspecting ride.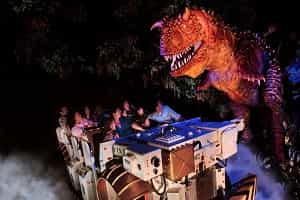 Disney World Animal Kingdom – DINOSAUR
DINOSAUR is an Animal Kingdom ride that uses animatronic dinosaurs to tell a story. You are taken on a tour that pushes you back in time. You are tasked to save a dinosaur before a nearing meteor shower strikes the Earth. A scientist takes you on a secret mission to bring an Iguanadon to present-day times.
As you board a rover vehicle, you make your way through the forests and terrains that house dinosaurs of every shape and size. This journey isn't an ordinary Sunday drive, though. You are whisked into turns and twists that make you feel as if you are indeed a part of the story. Some of the dinosaurs chase you while some are content to watch you roll by. Towards the end, the meteors start to rain down around you, and you get the sense your time is about to be up.
There are loud sounds and fiery sights that leave you mesmerized as you try to escape. You have to find a way out before it is too late for you and your dinosaur. Are you up for the challenge?
Disney World is a park that is known for its amazing rides and attractions. If you love the excitement of quick-moving rides, then you need to book your next vacation to Orlando and make a visit to Disney! There is so much to see and do that you can't find in any other amusement park in the world. Disney should be on your bucket list if you are looking for top-notch roller coasters for kids and adults of all sizes!