Sometimes in life, when you're operating on a tight budget, traveling the world can seem like a distant memory or an improbable future. Expenses for travel stretch way beyond just the cost of a plane ticket or some new clothes, and spinning the globe or pinning a location on the map can be intimidating, rather than inspiring.
When you're bit by the travel bug and get it stuck in your mind to just go somewhere, many people will ask themselves how they can get to visit far-flung places on a tight budget. It isn't easy, but there are some countries in the world where travelers can expect to pay a lot less than they might have originally imagined.
The key to finding the best, and cheapest, countries to visit is to make sure to do your homework. Depending on your interests and your style of vacationing, researching the options and choosing your destination carefully will reward you with the best vacation possible.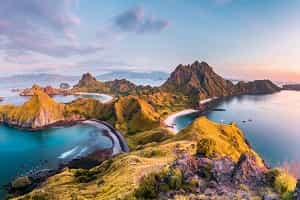 Indonesia
One of the best places in the world for surfing, Indonesia is blessed with some of the world's most beautiful, white and sandy beaches. If surfing above the water isn't your thing, the scuba diving off these islands is pretty spectacular, too. With these two highlights in mind, you'd be forgiven for assuming that a country like Indonesia was completely off the cards for someone looking to travel there on a tight budget, but you'd be wrong.
Currently, Indonesia is actually one of the single most affordable places for anyone to visit, given things like favorable currency rates and improved competition within the major airlines. Food can be very cheap to buy, especially if you plan to live like a local and stick to staples like rice and white meat.
Just because you decide to visit somewhere that sounds as though it should be expensive, doesn't necessarily mean it will be expensive when you get there. You just have to open your mind to the possibilities and be willing to compromise on a few luxuries.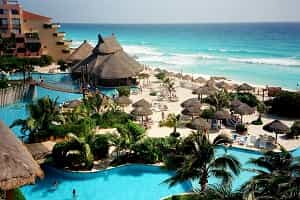 Mexico
If you're traveling to Mexico from the United States or Canada, one of the best ways to save money, and get there cheaply, is by looking for cheaper alternatives to air travel. It isn't necessarily going to be easier, but it will save you overall.
Such long distances in cars or on public transport, and the increasingly high temperatures as you get closer to your destination don't make this any easier either, but by turning your vacation into a road, you're killing two birds with one stone and really just adding to the overall experience of the trip.
Hot spots like Cancun and Playa Del Carmen can look to exploit tourists, with higher prices than some of the other places in Mexico, but the conversion rate in Mexico is usually favorable and a high price in Mexico might be considered as a competitive price in other parts of the world. Music, food, and culture await you in Mexico, as well as a heap of savings if you're prepared to look for them.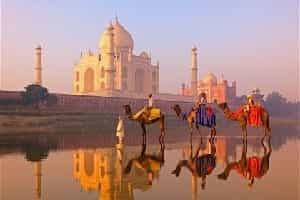 India
When it comes to finding yourself or reconnecting with yourself spiritually, there can be no greater place to do so than in India. India is one of the fastest developing countries in the world, predicted to be the next superpower, but at the moment, it is still a relatively cheap place to visit, given it is still very much in the building phase.
You can save plenty of money if you avoid the chains and shop or eat locally, just be wary of the infamous Delhi belly getting in your way. A great way to get around can be in a tuk-tuk, and there are races held every year from one tip of India to the other, which pull in a huge international following of competitors and spectators. Some parts of India are still very poor and poverty-stricken, making them difficult places to visit.
Having said that, getting involved in some charity work or simply going to say hello can be just as rewarding as saving up all that extra money you won't have to spend on flash hotels and five-star dining. While India is definitely moving with the times and cleaning up its act fast, an investment in some pocket-sized hand sanitizer could well be more than worth its weight in gold.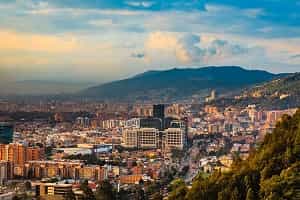 Colombia
Notorious throughout the world for all the wrong reasons, Colombia is trying to put itself on the map as a destination for tourists. It is still up there with the countries in the world that boast the highest serious crime rates, and this may perhaps be one of the reasons why this is one of the top cheapest countries to visit in the world.
Travelers and tourists have traditionally made easy targets in Colombia for things like robbery, extortion and even kidnap, but there is a growing trend of realizing the economic worth of welcoming visitors with open arms and beefed up security in all the major tourist areas.As the tourism industry grows, boosted by things such as the stories and tales of Pablo Escobar, Colombia has recently began pulling in more of a crowd than ever before.
If safety is your number one priority when traveling, you may be best served to look for cheap places to travel with lower crime rates, but for the adventurers out willing to take a risk, a trip to Colombia could be an unexpected adventure that doesn't cost an arm and a leg. Really, if you just stay on the beaten path and keep your guard up you should be perfectly fine.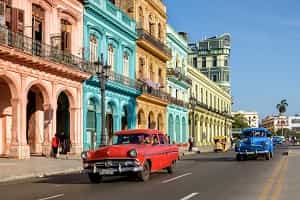 Cuba
Another country that has recently opened its arms to outsiders is Cuba, with vacationers from all over the world capitalizing on this tropical paradise and the previously unexplored treasures it boasts. There has been a huge boom in people traveling here from all over the world, especially from the US, Canada, and Europe.
When you look at the facilities and developments that keep flying up, it's hardly any wonder why this is happening. The healthy and thriving competition of a new industry for the country in tourism means that things like air travel and accommodations are relatively cheap when compared to the global perspective.
The fact that the resorts offer plenty of all-inclusive options means that you will be more than prepared for the final bill of your vacation. If you're prepared to head off the beaten track and to take the road less traveled, there are a lot more savings that can be made, however just as with Colombia, this might involve more of a risk than you're willing to take.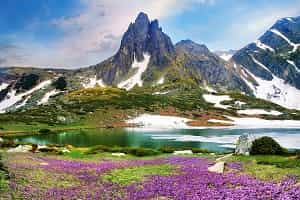 Bulgaria
Bulgaria's 'Sunny Beach' vacation destination is regarded as one of the best and cheapest places to go for a trip in Europe. It's especially very popular with people who are in the 18 to 30 age range. Bulgaria offers all the things you'd expect from a trip to the Costa Del Sol in Spain, but for a fraction of the price.
The tourism industry employs thousands of Bulgarians, making it something of a national treasure. What this means is that the service you receive, for the money you pay, is nothing short of exceptional. There is a reason why so many people return to Bulgaria after their first visit. In fact, there are many reasons for this.
Perhaps the top reason is the fact that Bulgaria is a stunningly beautiful country in terms of natural aesthetics, landscapes, and natural features. With cheap and competitive travel and amazing accommodation options, as well as the possibility of going 'all inclusive', Bulgaria could be the ideal place to travel to on a budget.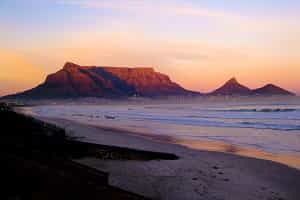 South Africa
Ever since Apartheid, South Africa has been on exhibiting one long PR exercise, even on a global scale. The journey that this nation has taken, and is still on, has been tumultuous, to say the least, but all of that history has led to countless stories of heroism, bravery, and triumph in the face of adversity.
All of this means that there are plenty of stories to be told in this great nation, and the only way to explore these stories to their fullest potential is by visiting the location and experiencing them for yourself. The World Cup in 2010 showed the rest of the world that South Africa is ready to welcome them with open arms.
Featuring competitive prices of things like the hotel rooms and air travel mean that more and more people are choosing South Africa as a cheap place to travel for a unique vacation. With physical features to rival anywhere in the world, miles and miles of shoreline and a wealth of diverse flora and fauna, even if a trip to South Africa was much more expensive than it is, you'd still be getting great value for money.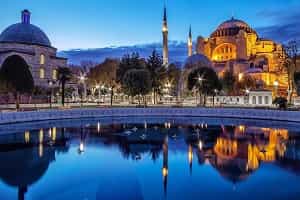 Turkey
A country that offers two distinct cultures, Turkey straddles the border between Western Europe and Asia. Western Europe offers diversity and forward thinking, whereas its Asian neighbors to the East feature a troubled past and uncertain future.
The role Turkey plays as a middle man should not be underestimated, and it probably doesn't receive the respect and praise that it is due on an international scale. No matter the politics or the geographical placing though, one thing is for sure, Turkey is a great place to visit for people operating on tight budgets and for those looking for a cheap getaway or cheap place to travel.
Two weeks in Turkey can work out as cheaper than a weekend in somewhere like the South of France or Spain, given favorable exchange rates and how cheap the cost of living in Turkey is. Accommodations are very affordable and doing things, like booking all inclusive and bundling your activities, can set the total cost in stone, so that there are no nasty surprises at the end of the trip.
The food in Turkey is great and the culture is an epic blend of East meets West, where the twenty-first century weaves its way into and around a Muslim country. The border with Syria can discourage people from traveling to Turkey, it's true, but ensuring you stick to the tourist resort areas, which are well guarded, can make this a destination that will be as valuable in terms of the memories it makes as it is in terms of the money it saves.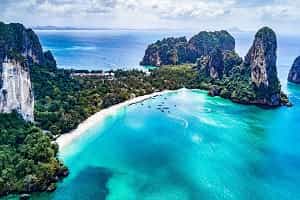 Thailand
Infamous for its revered and well known full moon parties, Thailand has become a firm favorite in an international sense, as a destination for people traveling the world as backpackers or on gap years. The country was not slow to take advantage of this fact and to exploit tourism as much as other countries have exploited in the past.
The tourism industry is the biggest employer in Thailand, meaning that competition is rife in all areas, from food and drink to accommodations and travel expenses. Even arriving in the country itself by plane can be cheaper than most people anticipate. When it comes to planning a trip to Thailand, it is simply a case of planning well in advance, in addition to being prepared to shop around.
If partying all night on the beach, riding mopeds at breakneck speed and meeting like-minded people from all over the world is your thing, then Thailand is the place for you to visit. You might even go home with some money left over, meaning you can start planning for your next trip to another cheap country on your list.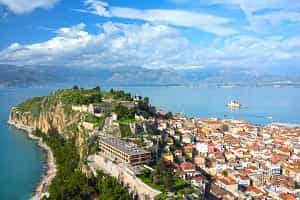 Greece
It's no secret that one of the founders of modern civilization, Greece, has been struggling to rebuild its economy and reputation in recent years, following one of the most brutal crashes that a country has ever experienced. At the heart of that recovery, a long journey back from the abyss surely has to be the country's tourism industry.
Rich in beautiful landscapes and unrivaled in ancient history and monuments, Greece has always been a popular place to visit. The urgency of its rebirth however, now means that getting here and staying here is more affordable than ever before. What Greece has given to the world in terms of language, literature, and philosophy, surely means that it is owed a little gratitude from the twenty-first century, in terms of bolstering the economy and lifting this warrior back to its feet.
The next chapter for Greece is waiting to be written, and you can help kick start the process by visiting the place for a romantic getaway. Competition is alive and well within the tourism industry in Greece, meaning that you can save a heap of money while having the time of your life.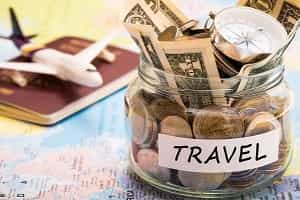 Traveling internationally does not have to break the bank. There are plenty of options readily available for those looking to save on their next jet-setting adventure. The world is vast and so are the destinations you can find when needing to travel on a budget.