If you love traveling but have a bank balance lower than the water levels in a drought, life can seem unfair. You can't get to all of the places you'd love to visit and you can't even afford the cost of a plane ticket at times, it all seems so out of reach.
Fortunately for people in that position though, there are plenty of places to travel to that will cost you far less than you might think. These places could be closer to home as well, with many of them being within the US. The reason for this is that the US is a relatively cheap place to fly within, considering they're domestic flights, but there are other reasons which make the following examples some of the best cheap places to travel to.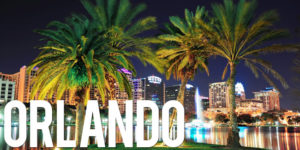 Home to some of the world's most impressive and exciting theme parks and attractions, it might surprise you to know that a trip to Orlando could work out to be a lot cheaper than you thought. Don't get us wrong, taking part in all the wonder that this place has to offer, such as Disney World and Universal Studios will set you back a pretty penny, but simply getting there doesn't necessarily have to cost you an arm and a leg.
You will be surprised how many last minute flights to Orlando there are that become available. If you're looking to get here on a shoestring budget, keep an eye out for any of those last minute flights that come about. Once you get here you can also find great discounts of many of the lesser-known attractions. Check with the ticket counter at your hotel.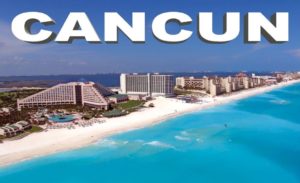 Whilst it isn't the capital of Mexico, there are many things about Cancun which make it one of the top destinations to visit in the Caribbean. Not only is it stunningly beautiful and full of allure and amazing beaches, but it is also surprisingly cheap to get to and to travel around once you're there.
Flights to Cancun are really affordable and once you get to know the lay of the land, you'll be able to take advantage of the public transport links to get around. In terms of things to do, there are a lot of things which are free, like just hanging out by the pool or beach and many of the alcoholic beverages come in at a much lower price than anywhere in the United States or the developed world.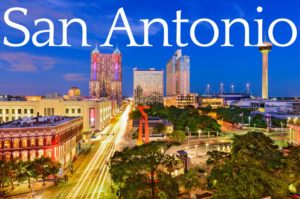 San Antonio, Texas
Boasting up to 3 million tourists every year, people usually visit San Antonio to take a look at the infamous Alamo. It has to be said though that there is so much more to San Antonio than this one piece of history. The place is infused with Mexican culture and the river walk, a recent expansion development that is a sight that has to be seen to be believed.
Traveling to San Antonio is fairly easy and there are options to suit most budgets, including air, car rentals, and of course taking the bus. The best way to get to San Antonio on the cheap is to take the Greyhound Bus, as this is where the best and cheapest deals can be accessed. Once you're in the city, the bus links are excellent and provide a cheap method of getting around from place to place.
San Diego, California
Much different than its northern neighbors, Los Angeles and San Francisco, San Diego has bargains aplenty and there is something for everyone in this Pacific oceanfront city. The weather is nice for pretty much the whole of the year, with a very low precipitation average of no more than a measly 10 inches a year.
The months of April leading to October provide the best beach going temperatures, and nothing comes cheaper than sunbathing on the beach. Air travel will most likely be the most expensive part of any trip to San Diego, and so other options could be explored such as traveling by train or even by cruise ship, but let's face it, if you're on a budget, a train is going to be much more likely for you to take than a cruise ship.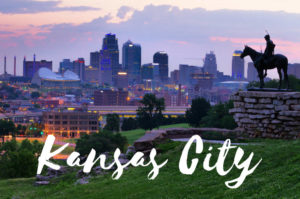 Kansas City, Missouri
Kansas was recently voted as the number one city in terms of affordability in a recent magazine poll, which is why it shouldn't surprise you that it has ended up on this list. It is a vibrant city with a wealth of culture, that even those on the strictest budgets should be able to enjoy if they so choose. The mid-summer is a difficult time to travel to Kansas City, as it can tend to be overcrowded and extremely hot.
You might be able to score some cheap flights if you're prepared to travel away from the holiday seasons for getting to Kansas City. The fact that Missouri is right in the middle of the country means that travel won't necessarily cost you too much money from anywhere, given that even the furthest reaches of the US will have to travel no further than anyone else.
Another point which makes this a cheap place to travel is that the city airport doesn't happen to be dominated by a just one single airline, meaning that competition and subsequently lower prices are alive and well, which is more than can be said for a lot of other places.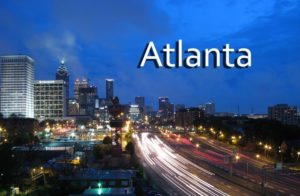 Atlanta, Georgia
Atlanta is another example of a place that you can afford to visit, even if you're on a pretty tight budget. As it is one of the biggest airline hubs in the country, it is fairly easy to reach by plane, but it also has great transport links in terms of things like bus and rail links. Due to its extensive boundaries, you can enjoy plenty of things for absolutely free in Atlanta, including taking a hike in the fantastic and picturesque Stone Mountain Park.
In terms of finding somewhere to stay in the city, it's a good idea to choose somewhere that is pretty close to the places you plan on visiting during your stay, that way you can just walk or hail a cheap taxi or Uber to get to the places you'd like to check out.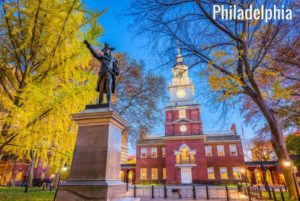 Philadelphia, Pennsylvania
If you're looking for a cheap place to visit in the Northeast, you could choose to head to the city of Brotherly Love, Philadelphia. It is a very cheap neighbor of the Big Apple, New York, where you can still find plenty of history and things to do for the whole family. Being close to New York in proximity is good for transport links, meaning you have lots of choice in terms of how to get there.
Also the vibrant street food will keep you fueled and ready to go exploring. If you're worried about feeling as though you've missed out on New York and all it has to offer, Philadelphia is a pretty good alternative for travelers on a budget, and as we know, beggars can't be choosers when it comes to looking for somewhere to make a quick getaway to.
Philly is a great place for beginner travelers, and maybe if you're looking for some big city experience before heading to New York itself.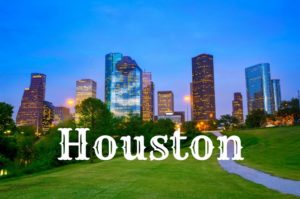 Houston, Texas
You might have a preconception about Houston, Texas as a place that is pretty boring and extremely hot. Now, on the surface, that might be a fair and accurate representation but if you dig a little deeper, you might just find the truth about Houston is a whole lot more complex than that.
It is actually the fourth largest city in the whole United States, home to NASA as well as several of the major oil producers. If you're looking for a shopping spree on a budget, Houston probably isn't for you, however, you might be pleasantly surprised at the cost of the hotels here, which certainly won't break the bank and are affordable for most travelers.
Within the city, there are good public transportation options, and it is always a good idea to use these to their full extent, given that rental cars can be expensive at the best of times. The fact that the traffic in Houston is a bit of a nightmare can also mean that avoiding renting a car saves you money spent on refueling every couple of days, or every couple of hours even.
If you shop around and are not too choosy on where you lay your head, you may be able to find somewhere to spend the night in Houston for as little as $40 per night, which is a real steal to stay somewhere as large and as populous as this.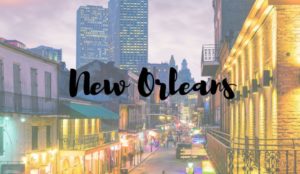 Whilst the hotel rooms and accommodations in New Orleans can tend to be quite expensive, there are plenty of savings to be made in The Big Easy that could make this the perfect getaway for someone looking to travel on a tight budget. The fact that every street corner is brought to life by some kind of street performer, on a pretty much round the clock basis, means that visitors to New Orleans can entertain themselves for the price of the change in their pocket.
Of course, you don't have to tip or pay the artists at all, but let's face it, if you stand to enjoy a show, it might be a little on the Scrooge side to neglect to contribute just a little to the pot. New Orleans is one of the most vibrant cities in the US, and getting there can be costly, so why not think about using the Greyhound Bus.
Sure, your trip can end up feeling a little on the lengthy side if this is how you choose to travel, but the money you save on flights might just make the trip all the more memorable, as you sample as much of this great city as you can.
Every tourist location is designed to eat money right out of the hands of the people who visit them, that's just the nature of the beast, and as long as you're ready to pull the hand away every now and then, the city will respect your frugality and not bite the hand that feeds. In other words, you don't have to pay for everything you see.
Look around, be versatile and have flexibility in your schedule. The main thing though is to be realistic to your budget. If your expectations exceed the limit of your purse strings, you're setting yourself up for disappointment. Do your research, shop around the competition, and a trip to New Orleans is perfectly achievable on a tight budget.
United States Destinations
You may have noticed that all but one of the places listed here are within the USA. That is completely intentional though, as the United States and Mexico are up there with the most affordable places for people to travel. If you're already in the United States, it makes sense that the cheapest places to travel would be within easy reach and not separated by sea.
Despite the long distances and many time zones between cities and regions within the US, a trip to one of the above locations is possible, even if you know you're going to be operating on a tight budget.
Planning
The main thing when it comes to traveling on a budget, or to visiting cheap places is to plan effectively and with enough notice. The difference in prices for things like train tickets and attraction admission can be staggering, when you compare the tickets bought ahead of time and the ticket bought on the day.
Sometimes the difference can amount to several hundred dollars, which is just as ridiculous as it is amazing. The same is true for hotels and accommodations. The earlier you book, the more money there is to be saved, so do your homework and plan, plan, plan!
One of the best ways to save money is by going through a promotional deal. Certain resorts in these tourist areas are known to occasionally offer discounts in order to increase their occupancy. Sometimes you can even find hotels at up to 80% off.
Conclusion
We here at StayPromo specialize at finding all these deals for you and putting them all in one place here on our website. With us being a full service travel agency from right here in Florida, you can literally search, shop, compare, and book hotel deals from all over the world online with us right on this site. Click here to search the discount hotel deals that are running now and get ready to save a bunch and have a great vacation.