With the travel season just around the corner it's time to start planning your next family vacation. As with every vacation there are a few things to think about before actually setting out on your trip.
Where are we going to go? How are we going to get there? How long should we stay? How much money do we need to budget for? These are all very important questions to consider if you are wanting to know how to travel cheap on any vacation.
Traveling anywhere, especially as a family can get expensive once you factor in things like:
Travel Expenses
Lodging
Food Expenses
Entertainment
And More
A typical family of 4 spends anywhere from $1,800 to $2,500 for a week-long vacation. That's a lot of cash, but luckily there are a few ways to vacation cheap that can help you save your hard-earned money and keep it in the bank for something else you may need in the future all without impacting how much fun you and your family will get to have on your vacation. Listed below are a few tips that'll help you and your family save lots of moolah on your next trip.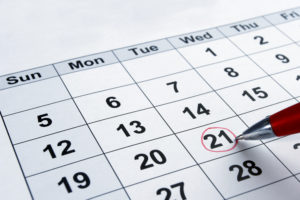 1.) Mid-Week Is Better
The time of the week that you plan your vacation, for example a weekend versus a mid-week stay can have a huge impact on your wallet. A lot of times hotels will lower their room rates during the week days to help boost the occupancy. This will literally cut hundreds, if not thousands off prices on everything you need for your vacation and is one of the best and easiest ways to lower the cost of a trip right off the bat. If you're able to start your hotel stay on a Monday or Tuesday, versus a Friday, you're sure to make travel easier on the wallet.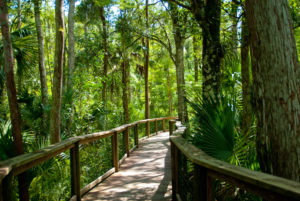 2.) Attractions Aren't Everything
While we normally recommend staying in the center of the attractions, especially for trips to more touristy destinations, like Orlando or Las Vegas, due to the convenience, it is usually more expensive than staying on the outskirts of the city and in this case, we can't leave out the golden rule for how to travel cheap which is "Location, Location, Location".
Hotels and resorts that offer the prime location of being in the middle of attractions with restaurants and shops within walking distance, typically hike up their prices because people (tourists) will pay the outrageous rates. If you are planning on driving your own car, or renting one, and don't mind being a bit removed from the attractions area, you can definitely score some huge savings on your stay.
Also, making the conscious decision to stay out of the big attractions area altogether will help you keep a fat wallet. By checking out some of the restaurants and shops the locals use you can rest assured that you won't be taken advantage of or pay inflated prices…and chances are the food will be better, too!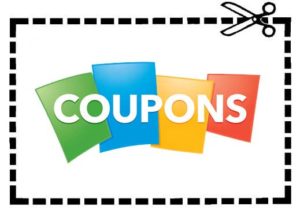 3.) There's Nothing Wrong With Using Coupons & Promo Codes
It's also advantageous to know where to look for and find good deals on everything you will need for your trip, if you want to know how to vacation inexpensively but still have luxury.
You've already started off well by finding our StayPromo Cheap Resort Deals here, but you will also want to check out other offerings on the various social media sites and, once you've arrived at your destination, check inside the hotel lobby for the various coupon books and flyers.
Those things may not look like much, but you can find great savings like BOGO buffet deals, up to 50% off of various activities, kids entrance free with purchase of adult pass to XYZ Attraction. That extra bit you save off attractions/dining you're going to do anyway can and will definitely add up.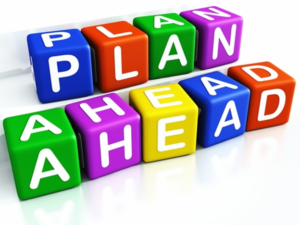 4.) Plan Ahead For Discounted Holiday Travel
For flights, if you're a holiday traveler, meaning that you like to travel during the big holidays (New Years, Easter, Memorial Day, Fourth of July, Etc.) it's always better to plan ahead for these dates. Booking during a peak/holiday season will cost you a lot.
Studies show that it's usually better to buy your airfare for a major holiday 3-4 weeks in advance. Also, booking your hotel stay at the last minute can save you a bundle, too so book as far out in advance as you can if you want to travel economically.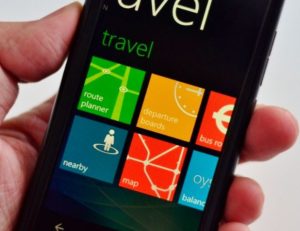 5.) Use Smart Travel Apps
There are many travel apps to help you plan your next family vacation. One that's fairly new to the game is Pruvo. This is a relatively unknown tip to make a vacation affordable. This app helps you after you've booked your hotel stay.
You send them a copy of your reservation details and they will monitor that specific hotel's rates up until the day you're due to check in and if the price drops below what you paid they will alert you so you can call and request the lower advertised price. It's not guaranteed to score you a lower rate, but it's had a lot of success for many people out there.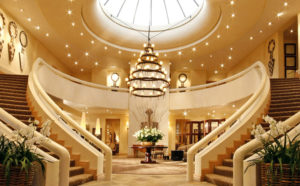 6.) Splurge on the Room
If you're going to splurge on anything for your vacation, splurge on your accommodations. It might seem counter-intuitive, but hear me out because this can be one of the ways to discount travel the most when all is said and done.
If you're planning a long(ish) trip, say more than 4 days or so, it's always better to stay at a resort that has a separate bedroom, a living room, and a full kitchen. Having a kitchen for the duration of your stay will allow you to load up on snack foods for the kids and maybe even save you money by giving the opportunity to enjoy a quiet dinner in your room instead of going out.
Also, having the room separate for the living room will give you a chance to put the kids to bed and still allow some private time for you to wind down from the busy day (maybe with a glass of wine…and your spouse). The privacy is a must when traveling with children and having a pantry of healthy snacks will ensure less meltdowns from the kids.
Conclusion
There are always different methods and tricks to saving money when you travel, you just need to know where to look. StayPromo's got your back on great travel tips and better deals on your stay. Check out our amazing deals by searching various hotels and resorts promotions by destination where you can save up to 80% off your stay! Now, that's a great way to save money on your next vacation.