Whether it's been 10 months or 10 years since you've had an
Orlando vacation
, chances are there's a new attraction, ride or restaurant in the area you haven't seen that would be well worth a visit. One of the best things about Orlando is it's always changing, growing, and improving. Ever since the opening of Walt Disney World in 1971, Orlando has thrived on its tourism and it's no wonder with millions of travelers  a year –
over 60 million
in 2016. It's obvious that Orlando really does offer something for everyone.
Below is a list of attractions, some that are already open and some that will be coming to the Orlando area in the near future. Check them out and make sure to fit them into your next Orlando vacation.
The Andretti Indoor Karting & Games Facility – Opened September 2017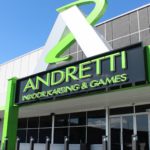 This is a great choice for families with teenagers or even just a night out with friends. This is go carting to the extreme, with solar-powered go-carts that can reach up to 35 miles per hour. There are multiple tracks to choose from, based on experience level. This attraction is not only for those looking for a (go-cart) racing challenge. This facility also offers a bowling alley, arcade, restaurant/bar area, laser tag, 7D XD Dark Ride motion theater, ropes course and even virtual reality simulators. This is clearly a great choice for a full night of fun after a day in the sun!
Toy Story Land at Disney's Hollywood Studios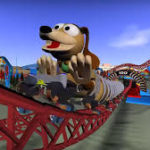 This 11-acre land is already under construction and, although no exact opening  date has been set, it is rumored to be opening in the summer of 2018. There will be a roller coaster featuring Slinky Dog and a swirling, tea-cup style ride with the toy aliens and of course special appearances by Woody and his pal, Buzz Lightyear. This will be the perfect place to let your imagination go to infinity and beyond!
SeaWorld Orlando Infinity Falls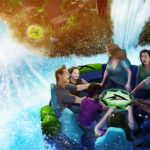 Speaking of infinity, Disney World is not the only theme park upping the ante with new rides in the coming new year. SeaWorld Orlando will be debuting a new thrill ride, sure to be fun for all ages. Infinity Falls, a river-rapids style raft ride featuring a lush rain forest theme, may be the gem attraction of 2018. Don't let the relaxing and serene tropical scenery fool you, there's a 40-foot fall waiting at the end!
Universal Studios: Toothsome Chocolate Emporium and Fast & Furious Supercharged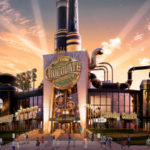 Universal Studios has also included a few new additions to their property, like The Toothsome Chocolate Emporium & Savory Feast Kitchen, located in Univeral's CityWalk is a delicious option to grab a bite to eat and there's going to be a new super speed ride based on the Fast and Furious series called "Fast & Furious Supercharged" due to open in 2018.
I-Drive 360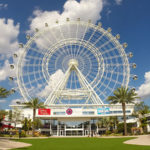 For those looking for a more relaxing adventure for their Orlando vacation, I-Drive 360 is the place for you. Inside the multiplex you will find 3 separate attractions: Madame Tussaud's wax museum, Sea Life Orlando aquarium, and the Coca-Cola Orlando Eye observation wheel. You can pick one to visit or see all three!
There is much to look forward to enjoying in Orlando now and in 2018 and beyond. Start planning your next trip to Orlando today with a discounted Orlando vacation package from StayPromo.com! We've got promos going on only for today that give you up to 80% off hotels when you book Orlando Hotels online. Check out the Orlando Hotel Promotions for today by clicking on the link.