There are a few places that everyone should visit at some point in their lives. One of those places is Walt Disney World in Orlando, Florida. In this post, we're going to tell you precisely why that is, and why this is simply one of those places that you literally have to visit and experience to truly appreciate.
If you haven't ever been to Disney, now is your chance to see just why it's imperative that you make it happen…and soon. Planning a trip to Disney World can and will literally change your life. It is a great spot for the whole family, regardless of ages.
Just keep in mind that while a lot of things remain the same, Disney is still an ever evolving place, always adding new rides and attractions, so even if you've been a hundred times, I can guarantee that there's something that you haven't done or seen there. Pack your suitcase, grab your Mickey Ears and get ready to experience all that Disney World has to offer.
Table Of Contents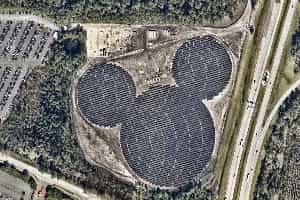 Disney World is HUGE
Disney World is huge in just about every single sense of the word. I'm not only talking about the space itself, which is 25,000 acres, but also the sheer scale of the operation of the multiple parks as a whole. Disney employs more than 74,000 employees and it has over 45 rides, not to mention the fact that there are many other attractions on top of this inside the parks to enjoy. It also has its own hotels and even its own intrapark monorail transit system. This transport system links all the major theme parks and water parks that is Disney World.
This includes the "four kingdoms" (Magic Kingdom, Epcot, Disney Hollywood Studios, and Animal Kingdom), as well as the two waterparks (Typhoon Lagoon and Blizzard Beach).
The sheer size of Disney means that you can spend countless days there and still not see everything it has to offer. It also means that there is literally something for everyone: whether you're an animal lover, an adrenaline junky, or whether you just love Walt Disney, you'll find what you're looking for here.
But more than all that, Disney World is simply breathtaking to behold and nothing can prepare you for the sense of awe you feel upon arriving. This is essentially a large town with its own economy and culture, but one that feels as though it has been pulled straight from a dream or a cartoon. Just like Las Vegas, this is a testament to human achievement and imagination, and it's something you'll never forget.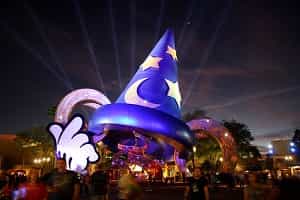 Disney Artistry and Attention to Detail
So we've already covered the fact that Disney World is big, but being big isn't enough in itself. What makes this place so impressive is the amazing attention to detail and the incredible artistry. Jump on one of the rides, and you'll be stunned to see just how intricate much of the sculpting is and how the animatronic creations move in such a lifelike manner.
Cool air breathes on the back of your neck when a roller coaster passes through an environment that is intended to feel cold, voices narrate the experience in your ear from the headrest of your ride in surround sound, and more!
That sense of incredible detail continues as you head around the park outside. Everything from the street lamps, to the costumes, to the music has been carefully chosen. You'll find huge man-made trees and rocks, perfectly kept garden areas, and beautifully themed stores. You may even be surprised to know that there's an underground tunnel system designed to allow the characters to get to their proper section. Nothing's worse than seeing a cowboy in the outer space section, or vice versa.
Again, the sheer amount of work and love that has gone into this place is something that you really need to see to believe.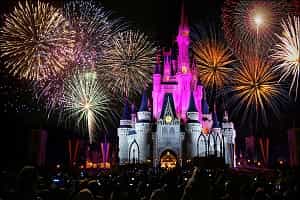 Disney's Iconic, Whimsical, and Nostalgic
For all these reasons, there is nowhere on Earth quite like Walt Disney World. Even the other Disney parks around the world can't compete with this one. When it comes to theme parks, family vacations, or even just a kids' days out…nothing comes close.
This in itself is one reason why so many people will want to visit: so that they can say they've been to Disney World! They want to be part of the story, they want to share their memories on social media, and they want their children to be able to tell their friends about their most incredible vacation of a lifetime.
While Disney World is primarily aimed at children, from toddlers to teenagers, there is certainly something here for everyone. We'll get to the more educational and even thrill seeking elements of Disney shortly.
What many adults will love about visiting Disney most of all, is the way it makes them feel like young children again. Disney World is full of bright colors, optimism, and fun. It is funny, it is magical, and it feels like you've stepped into a kid's film.
All of these feelings are heightened further if you grew up with Disney. If you were someone who enjoyed Aladdin, Robin Hood, or any of the other classic movies, then you'll find a huge sense of nostalgia fills you as you walk around.
Playing in the background at all times is a playlist ripped from the Disney classics. Meanwhile, you'll notice nods and homages to some of their biggest films – and even some of the more obscure cult classics – around every turn. The toys, the costumes, and just about everything else will bring you back to the way it felt to be that age.
Perhaps you actually visited Disney World as a child! In that case, this can feel like returning to a half-forgotten dream. You can rediscover some of those happy memories, while also experiencing the many new Disney rides and attractions being added all the time.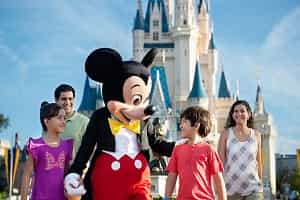 Kids LOVE Disney World
We know that big kids love Disney World, but you know who else loves it? Kid-sized kids! If you want to see your child more excited than ever before, just tell them that you'll be taking them to Disney World! You might even want to have a camera handy to capture the moment.
There are attractions and rides here for children of all ages. They'll get an absolute kick out of meeting their favorite characters like Buzz and Mickey, and they'll enjoy the rides and shows even more.
Again, the sheer scale and level of detail on display here is not lost on the kids. They will be in their element, and it is truly a vacation they will never, ever forget. Every attraction is exciting, but even just the act of walking down the little streets is like a dream come true for them!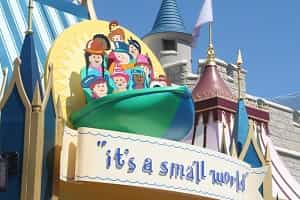 Disney's Educational, Historical and…Cute
You might think of Disney World as being a highly commercial theme park full of sweets, fun rides, and gaudy kids' characters… and it is all that, but it's also actually a lot more than that. What might surprise you is just how educational Disney is, ensuring that it can also help your children to learn something new while visiting.
Disney World has many attractions and features that lend themselves to learning. For example, how about the Epcot World Showcase? This is a huge attraction that aims to recreate the feeling of visiting different countries. Disney does this by showcasing real, lifelike replications of different aspects of the countries it features. They recreate some of the architecture, feature themed rides, and even hire chefs from those countries to put together real dishes of the local cuisine! If you want to expand your child's mind, then this is an amazing way to do so.
Then there's the Animal Kingdom park, which is essentially the biggest zoo you're likely to visit! Or how about visiting the studios and seeing how the cartoons get made? The possibilities are endless and a trip to Disney World will definitely broaden your child's mind, even if they may not realize it.
you should visit Disney World because it is a piece of history. There truly is no other place like this, and it's something that could one day be talked about by future historians.
Even now though, the place can provide some fascinating insight into the history of Disney, and of the country. Many of these rides have been around since the park opened in 1967 – refurbished of course – which feels as though you are stepping back in time!
The fact that Disney World has been around for so long, only helps to lend to its greater gravitas, culture, and tradition. You feel as though you're visiting a historical landmark – which is because you are!
Something you might not expect is just how cute Disney is. Disney is cute because many of the characters are cute, sure. It's also adorable to see all those kids running around and having such an amazing time. It is filled with small cobbled streets, tiny lampposts, and fun shops for kids. Everything is safe and everything is family-friendly. In short, it's adorable.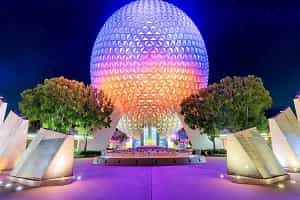 WDW has Great Food and Accommodations
You might come to Disney for the rides and the shows, but you may well end up staying for the food and the accommodations! If you have the option to stay in one of the resorts, then you absolutely should. Not only is it a magical experience being able to look out of the window and see the Magic Kingdom or other amazing parts of Disney, but it's also extremely useful being able to take such a short walk to get to the heart of things.
These aren't second-rate hotels , so it will cost a pretty penny, but it's worth it! Staying at one of the themed resorts is extremely exciting for young kids, while there are also some places to stay that are breathtakingly beautiful and premium. How about the Yacht Club Resort? Or even the Grand Floridian Resort & Spa? After a day of chasing kids around Disney World, you might be grateful for a massage!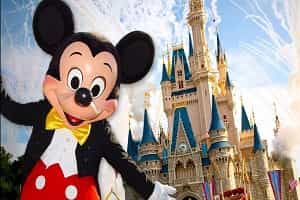 Orlando Has Great Weather
Disney World is an incredible park filled with incredible animatronics, rides, and shows. We've already covered all that, but it's also situated in an amazing place! Orlando has a huge range of things to do, but also the weather in Florida is amazing year round. This is a part of the world that is constantly sunny, warm, and bright. It's almost like Walt designed the weather himself to match the tone of the park! It certainly adds up to create an even more magical and memorable trip when you have the perfect weather to enjoy it in.