Walt Disney World in Orlando, Florida is one of the most amazing man-made creations on the planet. This is a theme park that is the actual size of a small town, with its own monorail transit system, a rich history, and an incredible attention to detail.
It's an unforgettable experience for kids, but it's just as memorable and important for adults too. While any trip to Disney is incredible, it's certainly true that some are going to be better than others. This comes down partly to luck, but also down to your pre-vacation planning and research.
If you're reading this, then congratulations: you are one step closer to ensuring that you have the best Disney World trip humanly possible. Read on to learn the biggest mistakes that can hurt your enjoyment of the trip, and how to prevent letting them happen!
Table Of Contents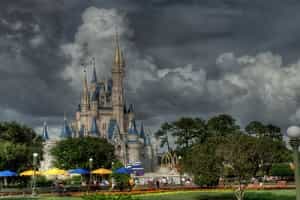 Not Being Prepared for the Orlando Florida Weather
One of the biggest mistakes you can make when hitting Disney World that could significantly hurt your enjoyment of the trip, is failing to bring the right clothing and/or accessories.
For the most part, Orlando offers brilliant enjoyable sunshine. It is hot and bright, but also extremely humid. On the one hand, this helps to add to the incredible sensation of visiting Disney: even the weather seems like it is magical and dreamlike!
But at the same time the humidity can also be an issue. It means that when you are trekking around for hours on end, you may start to get a little sweaty! This is why you should definitely bring a spare shirt that you can throw into a bag and change into if you need it. You also need to wear clothes that are protective from the sun while also being breathable.
Sunblock is something else you should absolutely bring, but a compact and collapsible umbrella is just as important. This can not only help you to shelter from the sun, but also protect you from any mid-afternoon rain showers.
This is one of the other things that surprise a lot of people: it can rain a fair amount in Orlando, especially during hurricane season. Either way, you can expect strong winds and occasional downpours to at least be a possibility – so bring an umbrella to hide under if and when that happens.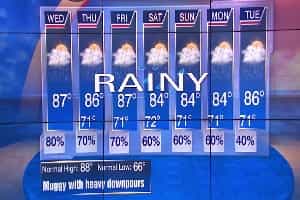 Traveling To Florida On The Wrong Time of Year
When is the wrong time of year to visit Disney World? While this is a magical place all year round, you would do well to avoid traveling during the aforementioned Hurricane season – which occurs between June and November. During this time, you are more likely to encounter extremely strong winds, torrential downpours, and thunder and lightning.
Traveling in Hurricane season can be one way to save a little bit of money, but in doing so, you also risk getting extremely wet as you head around the park, and potentially having to spend days at your hotel or other attractions. Try visiting during the tail-end of the season and you'll hopefully avoid the worst of the weather, while also getting to enjoy a quieter stay.
And of course if it's a quieter time of year you're looking for, it goes without saying that you should visit outside of school holidays. If you visit during the summer holidays, then you'll be sharing the parks with what will feel like millions of kids who had the same idea, which will make for much longer lines and of course more expensive flights!
Head to Disney a little later in the year, or a maybe a little earlier, and you can save money and enjoy much shorter line times and an overall better experience. Remember: Orlando is pretty much hot all year round, and in fact visiting during spring or winter means that you might not get as hot and sweaty during your trip.
Speaking of flights, start checking them out early to ensure that you don't spend more than you have to and you can travel at the time of year you would really like to.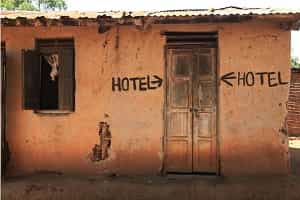 Picking the Wrong Hotel By Disney
How much you enjoy your stay in Orlando can be greatly impacted by your choice of hotel. What you don't want to do is to book a cheap and nasty hostel somewhere that is miles away from Disney. While that's a way to save money, you'll also be a long way from the parks, you'll need to wake up extremely early, and you'll end up spending a lot more on transportation, and food and drink!
One of the best options is to stay at one of the Disney World resorts. These are hotels that are right on Disney property, and that will offer you fast and easy access to the monorail so that you can be in the parks in minutes. Breakfast is usually included, and you'll even be able to pay extra to dine with many of the characters that you and your kids know and love! This will immerse you right in the spirit of the place.
Another strong option that often gets ignored is to rent a villa or stay at a resort. This will give you far more space to explore and run around even when you're not at Disney World. Remember, this is a hot and sunny place to stay, and having a pool onsite means you can make the most of your rest days!
Staying at an Orlando resort or villa also means you'll be able to buy your own food and self-cater. This saves a huge amount of money, meaning that you won't be forced to rely on eating out for every meal. At the same time, staying at a villa will mean you can easily rent a car, too, making it much easier to visit other parts of Orlando!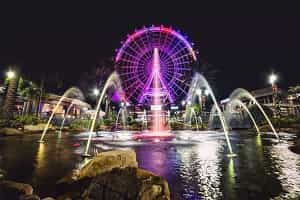 Focusing 100% on Disney World
This might sound like a strange thing to recommend, but if Disney is all that you focus on during your visit to Orlando, you will find that you burn out. Disney World is an amazing place and it's certainly going to be the main draw for a lot of people. For that reason, you'll probably want to spend a lot of your time here.
But here's the thing: it's also very tiring. If you're going to explore an entire park in a day, then you'll likely burn out pretty quickly. Some people will attempt to solve this issue by visiting each kingdom more than once, and planning to visit just a few select parts each day. This can risk causing fatigue to set in! You'll be walking past the same sights every day, and after a while it can lose its magic slightly.
It's for these reasons, that I highly recommend visiting Disney for 3-4 days and spending 2-3 days doing other things. There is SO much to do in Orlando that it would almost be a tragedy not to sample at least some of it:
ICON Park
Universal Studios
Gatorland
Sea World
Famous Florida Beaches
LEGOLAND
Busch Gardens
Finally, you're going to want at least a couple of days to relax and recover. This is meant to be a vacation after all!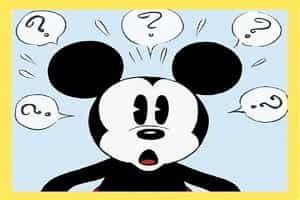 Being Too Regimented With Your Disney Trip
Part of the fun of Disney is just exploring. There really is a different surprise around every corner, and there are events happening all the time on an unscheduled and even impromptu timetable. Make sure you leave some time for exploring and spend the last day or two of your vacation returning to your favorite parts of the park.
Likewise, you should make sure that you don't try and fill your trip too much, so that you don't get any time to relax or spend time with family. Treating this like some kind of mission is not the best way to have fun, and it also means you'll miss out on all the other incredible things that Orlando has to offer.
Be strict when you need to be, and then leave time to relax and drink in the sights, sounds, and atmosphere.
Not Planning Your Disney Trip Well Or At All
The final thing to keep in mind when planning a Walt Disney World vacation is that you need to carefully plan the trip. This place is so sprawling and often so busy that you cannot simply show up and "wing it" if you expect to have the best time possible! Doing this is going to leave you exhausted and will almost guarantee that there are some big rides and shows that you simply don't get to the chance to enjoy. Remember, there are long lines here that will take a lot of time just to get through!
To that end, it's worth doing some research before you go and identifying the things you are most excited for. Get some "must-dos" written down early, so that you know what you are not willing to compromise on and what you will absolutely want to ensure that you go and see.
Some great examples might be the big rides such as Space Mountain or Rock 'n' Roller Coaster, or perhaps you're interested in seeing the Epcot World Showcase? The latter would require an entire day out by itself!
Don't make the mistake of approaching Disney in a completely unstructured manner, or you'll end up feeling stressed as you head around the parks and it will ultimately lead to you not seeing everything you and your family want to.