Disney World is a place where magic happens for tens of thousands of people daily. Fans of Mickey Mouse and the rest of the popular cartoon characters flock to the theme park in droves just to capture a glimpse of one of the fairy-tale lands that has been around since 1965.
Frequent visitors of the park have their favorite things to do while here. Some even know some of the surprises Disney has to offer its visitors. However, there are some secrets that even Disney World's die-hard fans have never heard of.
These hidden gems we have discovered are something every park-goer should know. We've rounded up a list of 11 of the most insane secrets Disney World keeps behind its gates. They are going to make your next experience at Disney even more magical!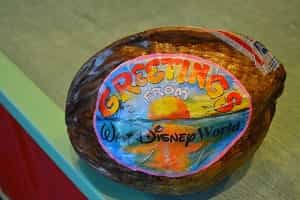 Coconut Postcards
Ever wanted to send a coconut to a friend or family member in the mail? Well, there are all sorts of fun and quirky activities Disney makes available to us. You just have to know where to look for them! One of these endeavors includes mailing a hand-painted coconut to your family and friends around the United States!
You get to do the letter writing before the unique gift is sent off. There are three locations where you can do so: Pirates of the Caribbean, the Caribbean Beach Resort, and the Polynesian Resort. The coconut is quite large and is sure to make a statement when the recipient gets it!
Look Closer
Disney World has not left any stone unturned when it comes to its theme park. The next time you visit, pay extra close attention to the Cinderella Castle. Again, the park's Imagineers have come up with a way to make things appear when it's not really there. The castle looks bigger than what it measures to be.
By using larger bricks toward the top of the castle and smaller ones at the bottom, you perceive the attraction to be much taller than it really is. Disney built the castle to reach just under 200-feet, but it looks much larger when you are walking down Main Street.
When it comes to Disney World, there are optical illusions everywhere you look. Pay attention to other attractions as you walk through and around them. All of its castles especially appear larger than what they truly are. It's mind-blowing!
Oh, and don't forget about the "Hidden Mickeys" that are intricately hidden all throughout every park.
One Sweet Smelling Park
Disney World has a pristine business model. Its staff and employees are always eager to help and have a smile on their face no matter the situation. The park is in pristine condition from morning to night. When you enter Disney's gates, you immediately feel welcome and at home, and there is a very interesting reason for that.
Disney World uses the power of smell to keep its visitors intrigued. Disney's engineers, or Imagineers, have designed a machine that pumps certain aromas into different areas of the park! So, when you walk down Main Street, you are going to be met with the fresh and nostalgic smell of cookies and cakes baking. You may walk through a particular attraction and instantly pick up the scent of popcorn popping. Imagineers have placed well-hidden vents to keep those smells coming, and it's pretty amazing.
Win Free Rides
Certain rides in Disney World are known to attract a lot of people, especially during peak seasons. Is there a way to beat those long lines? Of course, there is! One of the park's best-kept secrets has to do with Pirates of the Caribbean. The fun family-friendly ride can keep you waiting for a while, but luckily there is a fun activity you can do to beat that lag.
Families can partake in a treasure hunt near A Pirates Adventure—Treasures of the Seven Seas. If you play the game three times in a row, your whole family snags a free fast pass for Pirates of the Caribbean! Play the treasure hunt early in the morning, so you can be ready to hop on the attraction shortly after. It's a great way to start your Disney day!
You can read about line hacks to beat the wait at the Disney World rides that are sure to shave lots of time off standing in long lines and guarantees you'll be able to ride more rides in your short time at the park.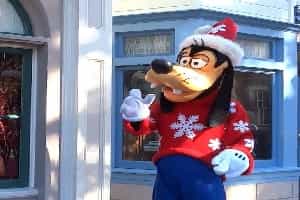 Merry Christmas
The holidays and Disney World go hand in hand. The Ye Olde Christmas Shoppe is a fun way to experience Christmas year-round. The Liberty Square store has Disney ornaments, garland, and stockings on every shelf. If your family enjoys being wrapped up in the Christmas spirit, there is an advantage to being there when the shop first opens for the day.
During the holiday season, the first family to walk inside each day gets to decorate one of the shop's Christmas trees. What a novel idea! You are supplied with some fun Disney ornaments and can let your imagination run wild. When you're done decorating the tree, don't forget to take a picture for a wonderful memento.
Money Saver
A lot of families go to Disney World with a specific budget in mind. It's so easy to get lost in the wonder of it all and want every souvenir and trinket to take home. If you are looking for some options to save money wherever you can, we have an excellent tip for you!
If your family likes to snack through the day rather than eat traditional sit-down meals, and are staying at a Disney resort, swap your unused quick-service meal for munchies. Ask the concierge at your hotel or resort if they can trade the meals for you. This way, instead of having one quick-service credit, you now have three snack credits. Just remember that you have to use those snack credits at the same time.
Free First Aid
This one is important to remember. The Florida heat is no joke. It's easy to get dehydrated if you aren't taking in proper liquids and nutrition. If you or a family member feel ill for any reason, Disney has a plan for that. Some strategically placed Disney stations can give you first aid if needed. These stations have nurses available to dispense certain medications and supplies.
Some of the services offered include checking your temperature, dispensing cough drops and allergy medicines, and even giving you Powerade to rehydrate you when you need it.
This makes perfect sense since the last thing they'd want is for someone to call it a day early on due to an upset stomach or headache. You should know that these posts are only for minor ailments.
Main Street Telephone
The days of public telephones are long gone, but Disney hasn't gotten that memo! There are old-fashioned telephones stationed throughout the park that brings back some nostalgic memories. However, there is one phone in particular that harbors a pretty fantastic secret.
When you are walking down Main Street, make a stop at the hat store. There is a telephone inside of there that you can interact with. When you pick up the receiver, you can hear a discussion between a mom and her daughter about groceries. It's a pretty funny and random treat that Disney placed just for us to find!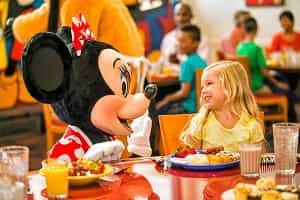 Disney Dining – Eating with a Disney Character or Imagineer
Meeting a Disney character now requires a FastPass+ to do so if you don't want to wait in lines. If you are set on getting your favorite character's autograph and a picture taken, there is a much easier way to get your one-on-one time, and you can do it sitting down!
Book a reservation for a dining experience with a Disney star! Ask your travel agent or hotel for locations of where to find each Disney persona. You can meet a lot of characters this way as they interact with other meal patrons. These dining experiences happen throughout the day, so plan accordingly.
Disney World's Imagineers are pretty awesome people. They are tasked to keep the park running smoothly all while keeping visitors happy. If their job has ever interested you, there is now a way to get to know more about them. Certain resorts allow you to reserve a lunch with some of the team.
The lunch is designed in such a way that you can have an in-depth conversation about their creative process and anything else you want to know. You do have to be at least 14-years old to dine with them, but for those who book the experience, it is a memorable event to say the least.
Disney Employees are Nearly Perfect
Disney runs its employees through rigorous training, so they know the park from top to bottom. There is a list of rules and guidelines they have to follow for them to look and act uniformly through the park.
Some of the more interesting instructions? They must never say "I don't know" or point with their finger. Disney World knows that a lot of people from around the world come to visit its park and pointing fingers can be perceived as rude or taboo in certain cultures, so the park wanted just to avoid that potential blunder altogether. If they do have to point, like to give directions for example, they must use two fingers.
They also can't use "I don't know" as an answer. Disney World makes customer satisfaction a top priority, so they never want to leave a visitor irritated or scratching their head in disbelief. If an employee doesn't have an answer to give, they must look it up or ask a colleague to help them. This is just another way Disney puts all park-goers on a pedestal.
Disney World is a park that is filled with wonders and surprise around every corner. If you are a true fan of Disney, take these secrets with you for the next time you visit. Your next experience is bound to leave a smile on your face for a long time.