Thinking of visiting Walt Disney World in Florida? Don't think a minute longer – just do it! This is truly one of the most exciting vacations you will ever go on, especially if you have any young children in the family.
Disney is like walking into a cartoon come to life and the sheer size of the place is literally jaw dropping. Even if you don't have young children, this should still be on your bucket list.
But just in case you do need a little more persuading, or are just looking for an exciting list of things to do when you get there… here are just some of the best rides, attractions, and things to do at the Walt Disney World parks!
Table Of Contents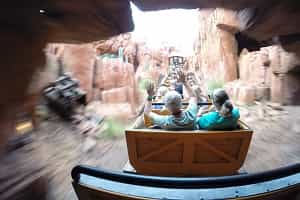 Big Thunder Mountain Railroad
Frontierland is one of the coolest areas of Disney World thanks to its Wild West theme. One of the best attractions within that region though, is undoubtedly Big Thunder Mountain Railroad.
This is a rip-roaring roller-coaster that takes you on a runaway mine train during the Gold Rush era. It gets pretty high up and provides some really great views of the park, and the design is brilliantly evocative of Wild West Movies.
What's also fun about this one, is that it isn't too rough and wild, meaning that you can enjoy the ride no matter what age you are! It's a great family activity, and the lines are never usually too long.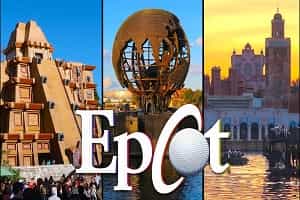 Epcot World Showcase
The Epcot World Showcase is not a ride, but something potentially even more exciting. Essentially, this is a series of artificial towns and cities, designed to transport you to different parts of the world. The World Showcase includes 11 different micro-countries, which are:
Canada
United Kingdom
France
Morocco
Japan
United States of America
Italy
Germany
China
Norway
Mexico
I'm a particularly big fan of the China region, seeing as Orlando recently lost the amazing "Splendid China" attraction that used to be a big draw for tourists. Morocco is also a great inclusion, seeing as it is the only one that has been sponsored by the official government. That means greater authenticity and synergy!
That said, all of these spots offer an incredible experience. You'll get to see a little bit of the architecture, sample local food, and even enjoy local beverages! Some tourists will challenge themselves to "drink around the world" by having a drink at the bar in each country. For yours truly, it's a great place to grab some Lepkuchen Cookies for Christmas!
This is something really different for visitors, it's extremely memorable, and of course it's also very educational for younger kids! While there are no rides as such, there are a couple of gentle flume rides that will help you enjoy the atmosphere.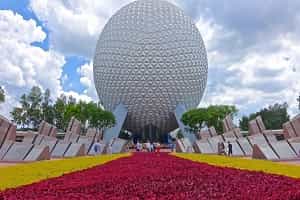 Epcot Future World
While you're at Epcot, you should also make sure to visit Future World. This offers a number of avant-garde pavilions that are designed to reflect various innovations and technological fields. This feels less like the Magic Kingdom, and more like you've stepped into a science fiction novel!
Future World's standout feature is Spaceship Earth. This is the famous golf-ball like feature, which offers an extremely dark ride designed to provide an informational trip describing the history of communication.
Other great things to see, include Imagination! This attraction offers a ride with a dragon called Figment. Then you have Mission: Space – a centrifugal motion simulator that will take you on a mission to Mars and a low orbit ride around Earth.
There's a lot more to see and do here, and even the architecture itself is worth seeing. Make sure to check out the glass pyramids and conservatory. You can also see, and ride on, the monorail system running overhead. The history of this spot is quite interesting, so it's certainly worth making the trip!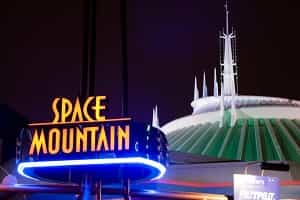 Disney's Space Mountain
Space Mountain is one of the best known rides at Disney World. The thing that sets this one apart is the fact that it is set completely in the dark, with only the track and a few other objects glowing during the ride.
If you think that being flung around on a rollercoaster at fast speeds might be disorienting, then you should try doing it when everything is black and you can't see where you're going!
This is one of those rollercoasters that has developed a reputation for being exciting, different, and great fun. That's why everyone who heads to Disney really needs to try it, just so that they can say they've ridden Space Mountain.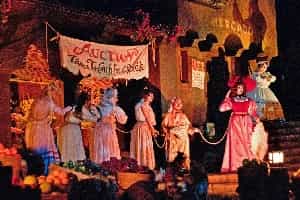 Pirates of the Caribbean
This is certainly a more sedated experience, but it's worth seeing nonetheless and has some fascinating history. The original ride was one of the main attractions at the park when it opened in 1967, and was actually the very last ride to have its construction overseen by Walt Disney himself.
That alone makes it an interesting choice, but what's also interesting is that this ride served as the inspiration for the film Pirates of the Caribbean. That's right: this wasn't a case of a ride being based off of a hit film, but rather the other way around! Everyone thought the idea was crazy at first, but of course some incredible performances and a great script went on to make the huge saga.
Pirates of the Caribbean is a slow paced ride in a boat. It lasts a total of 16 minutes, and takes you on a tour of the titular pirates. It has an incredible sense of atmosphere, and while it's not for adrenaline junkies by any stretch, it does have the occasional drop that helps to add to the excitement. Perhaps some of the most fun comes from watching the scenes and wondering how they inspired the movies! If anything it will give you a good rest and a reprieve from the hot sun.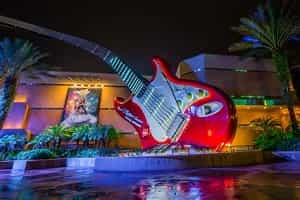 Rock 'n' Roller Coaster Starring Aerosmith
The Rock 'n' Roller Coaster Starring Aerosmith is one of the more out-there options when it comes to rollercoasters in the Disney Parks! Unlike most of the rides at Disney, this one is not actually very Disney themed, but rather it's themed after a rock and roll band.
None of that matters though: this is an extremely awesome experience that once again has you riding a rollercoaster in doors and in the dark. This time though, the main selling point is the incredibly rapid acceleration of 0 to 57mph in just 2.8 seconds. This is quite a rush the first time you try it, and the Aerosmith music that screams through the headrest only adds to the experience. There are some loops here too, so if you're looking for a little more adrenaline, then this ride has it.
It's worth mentioning that the Aerosmith ride is somewhat short compared with other Disney World experiences. That's not necessarily a bad thing though: it means that you can get a quick shot of adrenaline, and it also means that the line moves very quickly!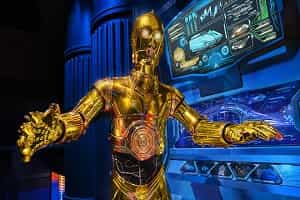 Star Tours – The Adventure Continues
Star Tours is a 3D ride that combines real movement with 3D glasses and a large screen. This is actually the "sequel" ride, based on Episode 1 – The Phantom Menace.
For fans of Star Wars, this is an absolute must. This is the closest you'll feel to actually being a part of the action and for a moment you can almost forget that you're looking at a screen. The ride is extremely well executed, especially with all the amazing music and special effects that you have come to expect from the series. There are also a large number of fast twists, turns, and drops, which help to amp up the excitement level.
The fact that there's an entertaining narrative here really helps to sell the overall experience. If you love Star Wars then it's a no-brainer, but everyone else should give it a go too!
And The #1 Winner: The Tower of Terror
The Tower of Terror is a ride that once again manages to achieve an incredible sense of atmosphere. This time though, that atmosphere is combined with a thrilling, and extremely exciting sense of danger.
The ride itself is actually very short: it's a simple drop from a height inside a fake elevator that has one wall missing. This allows you to see out over the entire park, for a few seconds at least, before you drop. This is one of the better executed accelerated drop rides, reaching impressive speeds of up to 39 miles per hour, and falling from a height of over 200 feet. There is a palpable sense of zero gravity as you fall, and your look of horror is of course captured on camera for all to see!
What makes this so ride different, is the sense of anticipation as you approach the ride. Lines are quite long here, but they have been cleverly built into the experience. You'll wait in spooky rooms, and you'll witness optical illusions and holograms in keeping with the Twilight Zone theme. It's a lot of fun, and particularly great for young kids – as long as they can stomach the drop! Another tip: try the ride at night.
Closing Thoughts
You know the crazy thing? We haven't even scratched the surface here of all the amazing rides that are available at Disney World. Truthfully speaking there are very few duds when it comes to the rides at Disney. Nearly anything that catches your eye is worth a look. Just make sure that you commit to having at least one go at everything on this list, and that will ensure you get the very best out of your Walt Disney World vacation.