The Epcot Center is, in many ways the "odd one out" when it comes to the main Disney parks. While it isn't the oldest, or the newest, it has a slightly different origin compared with the others, and certainly a different feel.
Moreover, it also offers some very unique experiences that go far beyond rides and cute animals. This is a veritable city of tomorrow, and that's just for starters!
If you're interested to learn more about this incredible place, and why it should absolutely be one of your top priorities to visit on your next Disney World vacation, then read on!
Table Of Contents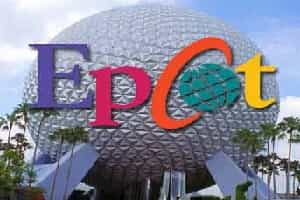 A Short History of Epcot
Epcot is a theme park like the Animal Kingdom and Magic Kingdom. However, it started out a little bit different. The concept originally came from one of Walt Disney's more out there ideas: He was looking to build a "City of Tomorrow" when he got the idea for Epcot.
What Does EPCOT Stand For?
In fact, EPCOT is an acronym that stands for "Experimental Prototype City Of Tomorrow." This concept was not intended to be a theme park, but an actual city, that would "never cease to be a blueprint of the future".
In other words, it was supposed to be ahead of its time in its inception, but then to somehow remain ahead of the curve even as it grew and developed. The city would stimulate American ideals regarding urban living, and was genuinely going to be built and owned by the company! When Walt Disney purchased the land in Orlando to build Disney World, EPCOT was going to be built there as well.
The original motivation to build this city was inspired in the 1960s as Walt began to worry about what the future might look like for his grandchildren. In particular, he was concerned about modern cities, which he viewed as hectic, overcrowded, dirty, and disorganized.
He felt they were crime-ridden and that they were a long way from the clean, controlled Disneyland Park that had previously been established in California. He therefore wanted to leverage the experience that he and his Imagineers had gained when building that park, to imagine how a perfect future city would, and could, be built and run.
Florida was chosen as the location for Disney World, which would incorporate EPCOT in 1966 – just two months prior to his death – Disney appeared in a 25 minute film discussing plans for Walt Disney World and the EPCOT concept.
He encouraged industrial companies to contribute their best ideas that could be continuously demonstrated and incorporated into the city. He used sketches, animations, and more to show the audience what he imagined the city of EPCOT could look like.
This idea fell by the wayside as focus was placed instead on the commercial aspects of the Walt Disney World Resort. When Walt died, the company decided that it did not want to take on the huge responsibility of opening a city. However, a theme park based on the concept was opened in 1982, and would become known as EPCOT.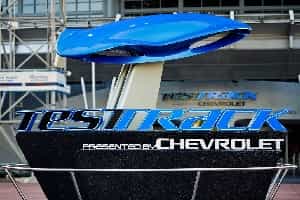 EPCOT Today – Things to Do And See
Although the EPCOT as originally envisioned by Walt Disney never came to light, there is still a lot to see and do here. While this is essentially just another theme park in its current form, it nevertheless offers a huge amount of exciting and unique features that in many ways feel more ambitious and even futuristic than what is being offered at some of the other popular theme parks elsewhere.
The Model City
If you are yearning for the city as original intended, then you can visit the model in order to see what the project would have originally included. Some interesting features to note here are:
The radial design
The urban city center with a huge, towering hotel
The monorails and People-Movers
The industrial park
The green belt
Visitors can see this model by riding the Carousel of Progress in Magic Kingdom. This ride guides viewers through six theaters, seated on fixed seats that move along a track. These theaters tell a story in five acts via animatronic actors, ending with a view of the original model.
The EPCOT World Showcase
One of the most impressive aspects of EPCOT today, is its amazing "World Showcase". This is a huge indoor facility that contains 11 different cities from around the world, recreated in small sections. Visitors can experience Morocco, Germany, the United Kingdom, the United States, China, and many others all while being warm and dry indoors and out.
You can see what the local architecture looks like, view local traditions and fashions, and even eat and drink local cuisine. This is a fantastically educational experience, particularly for young children, and an absolute must for anyone who wishes they had the chance to travel, but does not have the budget or time.
Epcot's Rides List and Attractions
While EPCOT is the most educational and unusual of the Disney World parks, it is still home to a number of exciting, science-themed rides. Below you'll see what rides are at Epcot as a rides guide for you to peruse. These also include some of the most thrilling and high-speed rides across all of Disney World.
Mission: Space – This is a centrifugal motion simulator that creates the experience of flying to Mars and then orbiting Earth. Even just viewing this ride from outside is very interesting, as you view the architectural curves and large planets.
Test Track – This is a ride that explains the role of automobile testing. It is a fast and fun thrill ride that also provides some great education and entertainment.
The Seas With Nemo & Friends – This ride is themed around ocean exploration, with Finding Nemo characters. This one is literally fun for the whole family, especially the little ones.
The Land – This explains the interaction between humans and the natural environment, demonstrating the impact of agriculture, greenhouse gases, and more. This is more of a walk-through tour than a ride, but is a fascinating and memorable experience. The venue is a conservatory-inspired piece of architecture.
Imagination! – Located in a huge glass pyramid, Imagination! is a slow ride that is an homage to the importance of imagination. Your guide is an animated dragon called Figment.
Spaceship Earth – This is the ride located inside the famous EPCOT Ball. It's similar to Space Mountain, but much slower, Spaceship Earth is an indoor rollercoaster. It is a slow and dark journey through time that explains how humans have progressed from primitive cave paintings to the creation of the Gutenberg Press, and even the moon landing. It's a very mellow and soothing ride and a great way to wrap up your Epcot trip.
What Are The Epcot Park Hours?
Currently EPCOT is open Monday through Saturday 9 A.M. EST to 9 P.M. EST barring any unforeseen closures and weather permitting.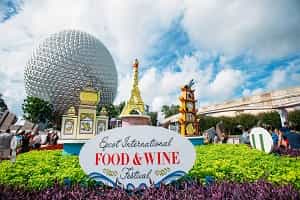 Events
EPCOT hosts a number of exciting events that are very much worth a visit throughout the year as well. These include:
The Epcot International Flower and Garden Festival – This uses themed floral displays across the park, which include topiary recreations of famous Disney characters. Guests can also speak with gardening experts and learn how the displays were created. The event requires the combined effort of over 20,000 cast members, working tirelessly for hours on end.
The Epcot International Food & Wine Festival – This festival first opened in 1995 and is intended to draw amateur and professional chefs to demonstrate their culinary skills from around the world. The event is often hosted by celebrity chefs and features other competitions, such as Bocuse d'Or USA.
The Epcot International Festival of the Arts – This festival was inaugurated in 2017 and exists to showcase art in all its forms: culinary, visual, and performing.
The Epcot International Festival of the Holidays – This is a festival celebrating holidays. It welcomes storytellers to the pavilions, where they can explain their own holiday traditions. There are three nightly performances of the Candlelight Processional, which is a particularly beautiful and special event, even among Disney events! Included is an auditioned mass choir, with a celebrity guest to narrate the story of Christmas.
New Year's Eve is also host to live DJs, with dance areas, and a special New Year's countdown edition of IllumiNations: Reflections of Earth.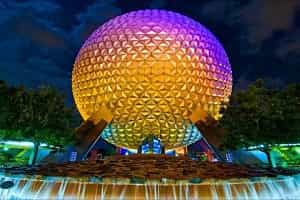 What's New At Epcot? Changes Abound
While EPCOT's opening was met with great acclaim in the 1980s – with a huge opening day ceremony – it quickly fell behind the times by the 1990s. The pressure to stay current with the latest (and ever accelerating) developments in technology was simply too great and not long after, the city became almost retro in its visions of the future.
Disney attempted to manage this by introducing seasonal events such as the International Flower & Garden Festival, and new attractions such as Test Track and The Seas with Nemo and Friends.
In 2016, Disney announced that it would be overhauling much of EPCOT, to make it "more Disney", and more "timeless". Over time, we can expect to see changes to the amazing Spaceship Earth, while the Innoventions building will be replaced with Dreamer's Point and a new statue of Walt Disney. There will also be a three-story festival pavilion that will provide views over the park.
The Future World part of EPCOT will meanwhile be split into four distinct districts, including World Celebration, World Nature, and World Discovery. World Discovery will soon receive the Guardians of the Galaxy: Cosmic Rewind ride, while Mission: Space will now include a restaurant called Space 2020. The latter will simulate the experience of dining on a space station 220 miles above the planet Earth.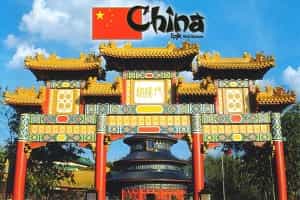 Summary
EPCOT is certainly a different experience, focusing just as much on architecture, science, and world cultures as it does on adrenaline and characters. This is what makes it such a vital and memorable part of the Disney World experience. It also serves as a very unique and welcome break from the other more busy and hectic theme parks.
It has a fascinating story, some of the very best rides, a palpable sense of imagination and wonder, and potentially a very bright future. We can only hope that this place eventually fulfills the potential that Walt Disney originally had in mind for it!